April 07, 2010 at 10:59 AM EDT
Chordiant Becomes Platinum Sponsor at PegaWORLD 2010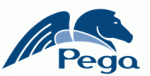 Partnership Will Enable Chordiant Customers to Participate in PegaWORLD and Join the More Than 1,000 Attendees Planning to Attend This Year's Conference
CAMBRIDGE, MA -- (Marketwire) -- 04/07/10 -- Pegasystems Inc. (NASDAQ: PEGA), the leader in Business Process Management (BPM) software solutions, today announced that Chordiant Software, Inc. (NASDAQ: CHRD) has become both a sponsor and a featured partner at PegaWORLD 2010 on April 26 & 27 in Philadelphia, and will participate in the conference's Technology Pavilion.
This sponsorship, following the previously announced plans for Pegasystems to acquire Chordiant, enables Chordiant customers to participate in the PegaWORLD 2010 conference. At the Chordiant booth, breakout sessions and roundtable event, Chordiant customers will be able to get a first look and see live demonstrations on how both companies' products will work together after the transaction closes. Attendees will also be able to meet key executives chartered with ensuring ongoing customer success, provide input into future product roadmaps and share best practices insights with other attendees.
PegaWORLD is the BPM industry's premier event. Attendees can see how leading companies are using Pegasystems' technology to address innovation in CRM, increase business agility, and drive new business. Attendees will also learn directly from industry thought leaders, network with peers, and gather practical knowledge that can be applied directly to their organizations. The PegaWORLD 2010 agenda features keynote presentations and panel participation from organizations such as Medco, ING, Zurich/Farmers, Accenture, Capgemini, and Forrester, as well as Michael Maoz, lead analyst for CRM at Gartner, who is hosting a panel with TD, Kaiser Permanente, and Medco on optimizing customer experience.
"We look forward to welcoming Chordiant customers to join the Pegasystems community. We feel that this is an exciting time for both organizations," said Alan Trefler, Founder and CEO of Pegasystems. "PegaWORLD is an excellent opportunity for Chordiant customers to join the Pegasystems community, and learn more about the future of their solutions."
"We believe that this is the perfect time for Chordiant customers to learn more about the benefits that our combined organizations will provide, as well as join a vibrant community of their peers," said Steven Springsteel, Chairman, President and CEO of Chordiant Software. "This event will allow our customers to see the strong focus that Pegasystems has on its clients, and enable them to experience this commitment first hand."
Supporting resources:
For more information about PegaWORLD 2010, including an agenda of speakers and online registration, please visit www.pega.com/pegaworld.
RSS Feeds for Pegasystems Press Releases, Pegasystems Media Coverage, Pegasystems Webcasts, and Pegasystems Events
About Chordiant Software, Inc.
Chordiant Software optimizes the customer experience to help global brands multiply customer lifetime value. Chordiant arms marketing, customer service and customer loyalty executives with a suite of intelligent conversation management applications to deliver an order of magnitude improvement in customer experience. By maximizing the value of every conversation across all channels, Chordiant enables today's fast-paced brands to engage more effectively with customers and quickly measure whether business strategies are succeeding, resulting in faster acquisition, improved competitiveness, less churn, and superior customer service. For more information please visit www.chordiant.com.
About Pegasystems
Pegasystems, the leader in Business Process Management, provides software to drive revenue growth, productivity and agility for the world's most sophisticated organizations. Customers use our award-winning SmartBPM® suite to improve customer service, reach new markets and boost operational effectiveness.
Our patented SmartBPM technology makes enterprise applications easy to build and change by directly capturing business objectives and eliminating manual programming. SmartBPM unifies business rules and processes into composite applications that leverage existing systems -- empowering businesspeople and IT staff to Build for Change®, deliver value quickly and outperform their competitors.
Pegasystems' suite is complemented by best-practice frameworks designed for leaders in financial services, insurance, healthcare, government, life sciences, communications, manufacturing and other industries.
Headquartered in Cambridge, MA, Pegasystems has offices in North America, Europe and Asia. Visit us at www.pega.com.
All trademarks are the property of their respective owners.