May 12, 2010 at 09:00 AM EDT
Webzen's Global Game Portal 'WEBZEN.COM' Celebrates Its 1st Anniversary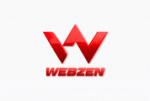 SEOUL, KOREA -- (Marketwire) -- 05/12/10 -- WEBZEN (NASDAQ: WZEN), an online video game developer and publisher, announces the 1st year anniversary of its Free2Play MMORPG games portal, WEBZEN.COM. All three popular titles serviced through WEBZEN.COM, MU Online / Archlord / S.U.N are hosting exciting events including giveaways and special PvP events.
Officially unveiled in June 2009, WEBZEN.COM has been gaining a world-wide popularity among MMORPG players for its frequent updates and interactive community experiences. For over a year, WEBZEN has seen a substantial growth worldwide, reaching out to Latin American and European online gamers.
Various festivities are taking place in the month of May
MU Online- Season 5 Update
The 2nd update is taking place since its launch last year at WEBZEN.COM. New event maps and set items are waiting to be discovered. One of the oldest Korean MMORPGs, MU Online takes a step forward to reclaim the global popularity as an easy but immersive game.
Archlord-New Server in America
Due to popular demand, Archlord is opening a new server in the U.S. Already highly acclaimed in Europe for its beautiful graphics and abundant events, Archlord would like to invite gamers in North and South America to the world of fantastic and ruthless Free-to-Play games.
Global S.U.N.-Maya Item Giveaway
Haven't played S.U.N yet? This might be the best time to join the Global S.U.N!
As a part of big Maya item celebration, Global S.U.N is giving away free W Coins as well as bonus items! Visit the official S.U.N website to find out more.
Looking forward
More language options/servers
WEBZEN.COM plans to hold frequent updates for its games as well as strengthening their position as a global portal by adding more language options and more servers in the important service territories.
R2 Online coming to WEBZEN:
Besides the update plans for each game this year, WEBZEN plans to roll out Reign of Revolution (R2) Online, adding a superb line-up of premium online games. R2 is a MMORPG developed by NHN Games which has proven a remarkable success in Korea, China, Japan, Taiwan and Russia.
"It's been a great pleasure to watch global game communities being built up within the games and to see positive and supportive interactions among them. So far we have added Spanish, Portuguese, Polish and German for international audiences, and plan on adding more language options. We further aim to provide a quality gaming experience by hosting exciting in-game events as well as bringing frequent updates," said Tony Kim, Head of Global Publishing at WEBZEN.
For further information on WEBZEN.COM, please visit www.WEBZEN.COM
About WEBZEN.COM Service
WEBZEN.COM is WEBZEN's (NASDAQ: WZEN) game portal intended for taking a role of 'Global Digital Entertainment Leader' with its sole objective of becoming the comprehensive game service portal for all the game players around the world.
Image Available: http://www2.marketwire.com/mw/frame_mw?attachid=1250829

MEDIA CONTACT
Youngran Kim,
Manager / Public Relation Team
Email Contact
+82-2-3498-1622 / +82-11-9714-5086

Yanghun Kim,
Assistant Manager / Public Relation Team
Email Contact
+82-2-3498-1617 / +82-10-9084-4888