July 22, 2010 at 10:00 AM EDT
WEBZEN 'Soul of the Ultimate Nation' Updates Its New Character 'Shadow'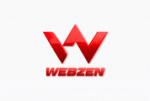 SEOUL, SOUTH KOREA -- (Marketwire) -- 07/22/10 --

- 19 August, 2010 'S.U.N' 'Assassin' Shadow Release
- 'Aukra ' Area and 6th Main Mission, 'Helron's Castle' Update
- S.U.N Client Release in German; Plans to Add More Languages Such As Portuguese and Polish
'Soul of the Ultimate Nation (S.U.N)' serviced by WEBZEN Inc. (NASDAQ: WZEN) updates the new character class, 'Shadow.'
The new class 'Shadow' is the fifth character of 'Soul of the Ultimate Nation.' 'Shadow' is a runaway from the imperial army 'Imperial Herald' with combined characteristics of both 'assassin' and 'sorcerer.' Main weapons are daggers and whip swords, and dark and curse skills are available to give additional damage to the opponents.
'Shadow' is a specialized faction for gamers that prefer a single play -- it has been successfully implemented in Korean version and is the most beloved character among solo players in Korea.
Considering the global players like to play solo rather than with party members, WEBZEN expects 'Shadow' will be welcomed by S.U.N players at 'WEBZEN.com.'
In addition to the new character 'Shadow,' WEBZEN plans to bring 'Helron's Castle' the final scenario of 'S.U.N' episodes and 'Aukra' area.
'Helron's Castle' is a mission map for the highest level players. Over a hundred and fifty quests will be waiting for the players in the area and they will fight against the hardest and toughest monsters in S.U.N there. At the moment, WEBZEN plans to develop 'Episode 2' for S.U.N, which will bring new stories in new continent after 'Helron's Castle.'
On another note, S.U.N client will soon be available in German. 'S.U.N' client in German provides not only translations for the players, but it also enables German-speaking users to play with other players that play S.U.N with English client. Even with different languages, players will be able to enjoy and communicate in the same server. Also, users that have already been playing S.U.N can change their clients without any restrictions.
WEBZEN plans to expand its multi-language support into updating clients in Portuguese, Polish, Spanish and more.
Tony Kim, Head of Global Publishing at WEBZEN Inc., said, "Starting with German client, WEBZEN plans to expand multilingual support and provide better service to the players" and "all games within global game portal WWW.WEBZEN.COM will try to provide a better gaming environment for players from all over the globe to be able to communicate in game, without any barriers."
More details on 'WEBZEN.com' and Global Soul of the Ultimate Nation are available at WEBZEN's Global Portal, WWW.WEBZEN.COM.
Image Available: http://www2.marketwire.com/mw/frame_mw?attachid=1310037

Add to Digg Bookmark with del.icio.us Add to Newsvine
Media Contact
Youngran Kim,
Manager / Public Relation Team
Email Contact
+82-2-3498-1622 / +82-11-9714-5086
or

Yanghun Kim,
Assistant Manager / Public Relation Team
Email Contact
+82-2-3498-1617 / +82-10-9084-4888