Kria Resources Announces Shareholder Approval of Proposed Arrangement with Trevali Resources Corp.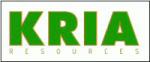 TORONTO, ONTARIO -- (Marketwire) -- 03/31/11 -- Kria Resources Ltd. ("Kria" or the "Company") (TSX VENTURE: KIA) is pleased to announce that Kria shareholders have approved the proposed arrangement whereby Trevali Resources Corp. ("Trevali") (TSX: TV)(FRANKFURT: 4TI)(OTCQX: TREVF) will acquire all of the issued and outstanding common shares of Kria and Kria will become a wholly owned subsidiary of Trevali (the "Arrangement"). At the special meeting called to consider, among other things, the Arrangement, Kria disinterested shareholders holding approximately 49% of the issued and outstanding common shares of Kria and voted with more than 99% of the votes cast being voted FOR the Arrangement.
Pursuant to the terms of the Arrangement, each Kria common share will be exchanged for 0.2 of a Trevali common share (the "Exchange Ratio"). Each outstanding Kria convertible security will be exercisable for Trevali common shares based on the Exchange Ratio.
Subject to receipt of final court and regulatory approvals, the Arrangement is expected to close on April 6, 2011.
ABOUT TREVALI RESOURCES CORP.
Trevali in conjunction with its partner, Glencore International A.G., has entered into a definitive development agreement for the Santander silver-lead-zinc project in west-central Peru that will see Glencore provide and operate on the property, a 2,000-tonne-per-day concentrate plant, undertake mining operations on a 'contractor/toll basis' and enter into a long-term concentrate offtake agreement with the Company for 100% of the Santander project's production at benchmark terms.
Additionally, through its wholly owned subsidiary, Trevali Renewable Energy Inc., the Company is undertaking a significant upgrade of the Tingo run-of-river hydroelectric generating facility along with transmission line upgrades and extensions to allow, in addition to supplying power to the mining operation on the property, the potential sale of surplus power into the Peruvian National Energy Grid.
The common shares of Trevali are currently listed on the TSX (symbol TV). For further details on Trevali, readers are referred to the Trevali's web site (www.trevali.com) and to Canadian regulatory filings on SEDAR at www.sedar.com.
ABOUT KRIA RESOURCES LTD
Kria Resources is a base metal exploration and development company focused on high-quality, advanced-stage base metal assets. Kria's primary asset is the Halfmile Lake and Stratmat properties near Bathurst, New Brunswick. The Halfmile Lake and Stratmat projects are optioned by Kria from Xstrata, which is currently the largest shareholder of Kria. Kria completed a preliminary economic assessment ("PEA") on its Halfmile Lake project in September 2010 that indicated the project's economics improve if the mineral resource from Kria's nearby Stratmat property is combined with the mineral resource from Halfmile Lake.
Please refer to Kria's technical reports filed on SEDAR for details regarding the NI 43-101 compliant resource estimates on Halfmile, Stratmat and Ruttan. Additional information is available at www.kriaresources.com.
Completion of the Arrangement is subject to a number of conditions, including receipt of all necessary court and regulatory approvals. There can be no assurance that the Arrangement will be completed as proposed or at all.
Investors are cautioned that, except as disclosed in the Joint Management Information Circular of Kria and Trevali to be prepared in connection with the Arrangement, any information released or received with respect to the Arrangement may not be accurate or complete and should not be relied upon. Trading in the securities of Kria and Trevali should be considered highly speculative.
The TSX Venture Exchange has in no way passed upon the merits of the proposed reverse take-over Arrangement and has not approved or disapproved of the contents of this news release.
This communication does not constitute an offer to purchase or exchange or the solicitation of an offer to sell or exchange any securities of Kria or an offer to sell or exchange or the solicitation of an offer to buy or exchange any securities of Trevali, nor shall there be any sale or exchange of securities in any jurisdiction (including the United States) in which such offer, solicitation or sale or exchange would be unlawful prior to the registration or qualification under the laws of such jurisdiction. The distribution of this communication may, in some countries, be restricted by law or regulation. Accordingly, persons who come into possession of this document should inform themselves of and observe these restrictions. The solicitation of offers to buy Trevali or Kria shares in the United States will only be made pursuant to a prospectus and related offer materials that Trevali and Kria expects to send to holders of its securities, respectively, subject to the requirements of applicable law. The Kria shares may not be sold, nor may offers to buy be accepted, in the United States prior to the time the registration statement (if any is filed) becomes effective or an exemption from such requirements is available. No offering of securities shall be made in the United States except (i) by means of a prospectus meeting the requirements of Section 10 of the United States Securities Act of 1933, as amended, which would contain detailed information regarding Kria and its management, respectively, as well as its financial statements, or (ii) pursuant to an exemption from the registration requirements of the United States Securities Act of 1933, as amended.
Cautionary Note Regarding Forward-Looking Information
This news release contains "forward-looking statements" within the meaning of the United States private securities litigation reform act of 1995 and "forward-looking information" within the meaning of applicable Canadian securities legislation. Statements containing forward-looking information express, as at the date of this news release, the company's plans, estimates, forecasts, projections, expectations, or beliefs as to future events or results and the company does not intend, and does not assume any obligation to, update such statements containing the forward-looking information. such forward-looking statements and information include, but are not limited to statements as to: the accuracy of estimated mineral resources, anticipated results of future exploration, and forecast future metal prices, anticipated results of future electrical sales and expectations that environmental, permitting, legal, title, taxation, socio-economic, political, marketing or other issues will not materially affect estimates of mineral reserves. These statements reflect the company's current views with respect to future events and are necessarily based upon a number of assumptions and estimates that, while considered reasonable by the company, are inherently subject to significant business, economic, competitive, political and social uncertainties and contingencies.
These statements reflect the Company's current views with respect to future events and are necessarily based upon a number of assumptions and estimates that, while considered reasonable by Kria, are inherently subject to significant business, economic, competitive, political and social uncertainties and contingencies. many factors, both known and unknown, could cause actual results, performance or achievements to be materially different from the results, performance or achievements that are or may be expressed or implied by such forward-looking statements contained in this news release and Kria has made assumptions and estimates based on or related to many of these factors. Such factors include, without limitation: statements regarding synergies and financial impact of the proposed arrangement, the terms and conditions of the arrangement, the benefits of the proposed arrangement fluctuations in spot and forward markets for silver, zinc, base metals and certain other commodities (such as natural gas, fuel oil and electricity); fluctuations in currency markets (such as the Peruvian sol versus the U.S. dollar); risks related to the technological and operational nature of the company's business; changes in national and local government, legislation, taxation, controls or regulations and political or economic developments in Canada, the United States, Peru or other countries where the Company may carry on business in the future; risks and hazards associated with the business of mineral exploration, development and mining (including environmental hazards, industrial accidents, unusual or unexpected geological or structural formations, pressures, cave-ins and flooding); risks relating to the credit worthiness or financial condition of suppliers, refiners and other parties with whom the company does business; inadequate insurance, or inability to obtain insurance, to cover these risks and hazards;
employee relations; relationships with and claims by local communities and indigenous populations; availability and increasing costs associated with mining inputs and labour; the speculative nature of mineral exploration and development, including the risks of obtaining necessary licenses and permits and the presence of laws and regulations that may impose restrictions on mining,; diminishing quantities or grades of mineral reserves as properties are mined; global financial conditions; business opportunities that may be presented to, or pursued by, the Company; the Company's ability to complete and successfully integrate acquisitions and to mitigate other business combination risks; challenges to, or difficulty in maintaining, the company's title to properties and continued ownership thereof; the actual results of current exploration activities, conclusions of economic evaluations, and changes in project parameters to deal with unanticipated economic or other factors; increased competition in the mining industry for properties, equipment, qualified personnel, and their costs. Investors are cautioned against attributing undue certainty or reliance on forward-looking statements. Although the Company has attempted to identify important factors that could cause actual results to differ materially, there may be other factors that cause results not to be as anticipated, estimated, described or intended. The Company does not intend, and does not assume any obligation, to update these forward-looking statements or information to reflect changes in assumptions or changes in circumstances or any other events affecting such statements or information, other than as required by applicable law.
NEITHER THE TSX VENTURE EXCHANGE NOR ITS REGULATION SERVICES PROVIDER (AS THAT TERM IS DEFINED IN THE POLICIES OF THE TSX VENTURE EXCHANGE) ACCEPTS RESPONSIBILITY FOR THE ADEQUACY OR ACCURACY OF THIS RELEASE.
Contacts:
KRIA RESOURCES LTD.
Mike Hoffman
President and Chief Executive Officer
416-861-2964
info@kriaresources.com