July 27, 2011 at 15:48 PM EDT
Which States And ISPs Are Winning The Internet Speed Race In The U.S.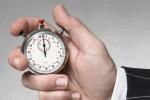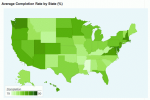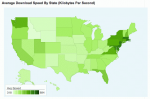 As much as those in Silicon Valley get wrapped up in all the innovative technologies and businesses being built on top of and around the Internet, the fact of the matter is that there are still some striking disparities in the quality of internet access and speeds in the U.S. today. Pando Networks , a service that optimizes online delivery of media assets such as games, video and software, drew a data sample from over 4 million users in the U.S. between January and June of this year and found, among other things, that the states with the fastest Internet download speeds are as much as ten times faster than their slowest counterparts. More specifically, the northeast and mid-atlantic region (New York through Virginia) averaged the highest download speeds, with 8 of the 10 fastest states, while the midwest and mountain-west regions racked up 9 of the 10 slowest.