August 17, 2011 at 16:01 PM EDT
Internet America Reports Preliminary Unaudited Operating Results for the Fiscal Year Ended June 30, 2011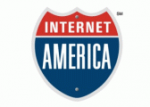 HOUSTON, TX -- (Marketwire) -- 08/17/11 -- Internet America, Inc. (OTCBB: GEEK) today announced preliminary unaudited operating results for the fiscal year ended June 30, 2011. Total revenues for the fiscal year ended June 30, 2011 decreased by 5.94% to approximately $6,979,000 as compared to total revenues of approximately $7,420,000 for the fiscal year ended June 30, 2010.
Adjusted EBITDA (earnings before interest, taxes, depreciation, amortization, impairment loss, stock-based compensation expense and loss or gain on the transfer of assets) for the fiscal year ended June 30, 2011 increased 671% to approximately $1,218,000 as compared to adjusted EBITDA of approximately $158,000 for the fiscal year ended June 30, 2010. Net income and adjusted EBITDA were positively impacted in fiscal 2011 by continued reductions in costs and improved efficiencies associated with connectivity, operations and general and administrative expenses that were initiated in the second half of fiscal 2010. Despite the Company's goodwill write-down of $376,000 during fiscal 2011, net loss for the fiscal year ended June 30, 2011 decreased by $677,000 to approximately ($303,000) as compared to a net loss of ($980,000) in the fiscal year ended June 30, 2010. The preliminary unaudited financial results reported herein are subject to the completion of the Company's fiscal 2011 audit and any adjustments required in connection therewith. The Company expects to report final audited results by the end of September 2011 in connection with the filing of its Annual Report on Form 10-K with the Securities and Exchange Commission.
Cash at June 30, 2011 increased by approximately $303,000 as compared to cash at June 30, 2010 after a $444,000 reduction in existing debt, investments of $305,000 in capital upgrades and additions and an investment of $108,000 in a small acquisition during the fiscal year ended June 30, 2011.
Billy Ladin, Chairman and CEO, commented, "We are pleased with our earnings and organizational progress over the last fiscal year and we believe that our EBITDA profitability will continue and possibly improve over the foreseeable future. Our flatter management structure, which has now been in place for over a year, is producing a more effective and efficient organization. We are now focused on revenue improvement and believe that we will see better top line growth beginning in the next quarters. At the same time, we expect to continue to improve profitability."
About Internet America
Internet America is a leading Internet service provider serving the Texas market. Based in Houston, Internet America offers businesses and individuals a wide array of Internet services including broadband Internet delivered wirelessly and over DSL, dedicated high-speed access, web hosting, and dial-up Internet access. Internet America provides customers a wide range of related value-added services, including Fax-2-Email, VoIP, desktop video conferencing, online backup and storage solutions, and global roaming solutions. Internet America focuses on the speed and quality of its Internet services and its commitment to providing excellent customer care. Additional information on Internet America is available on the Company's web site at http://www.internetamerica.com.
Use of Non-GAAP Financial Measures
In this press release, the Company refers to a non-GAAP financial measure called adjusted EBITDA because of management's belief that this measure is a financial indicator of the Company's ability to internally generate operating funds. Management also believes that this non-GAAP financial measure is useful information to investors because it is widely used by professional research analysts in the valuation and investment recommendations of companies in the Company's peer group. Adjusted EBITDA should not be considered an alternative to net income, as defined by GAAP.
Forward-Looking Statements
Certain of the statements contained in this press release, including the comments of our CEO, are forward-looking statements (rather than historical facts) that are subject to risks and uncertainties that could cause actual results to differ materially from those described in the forward-looking statements. These risks include, without limitation, that (1) we will not be able to increase our rural customer base at the expected rate, (2) we will not improve EBITDA, profitability or product margins, (3) Internet revenue in high-speed broadband will continue to increase at a slower pace than the decrease in other Internet services resulting in greater operating losses in future periods, (4) financing will not be available to us if and as needed, (5) we will not be competitive with existing or new competitors, (6) we will not keep up with industry pricing or technological developments impacting the Internet, (7) we will be adversely affected by dependence on network infrastructure, telecommunications providers and other vendors or by regulatory changes, (8) service interruptions or impediments could harm our business, (9) we may be accused of infringing upon the intellectual property rights of third parties, which is costly to defend and could limit our ability to use certain technologies in the future, (10) government regulations could force us to change our business practices, (11) we may be unable to hire and retain qualified personnel, including our key executive officers, (12) future acquisitions of wireless broadband Internet customers and infrastructure may not be available on attractive terms and if available we may not successfully integrate those acquisitions into our operations, (13) provisions in our certificate of incorporation, bylaws and shareholder rights plan could limit our share price and delay a change of management and (14) our stock price has been volatile historically and may continue to be volatile. The foregoing list is intended to identify certain of the principal factors that could cause actual results to differ materially from those described in the forward-looking statements included elsewhere herein. These factors are not intended to represent a complete list of all risks and uncertainties inherent in our business, and should be read in conjunction with the more detailed risk factors included in our other annual, quarterly and current reports filed with the Securities and Exchange Commission. These forward-looking statements speak only as of the date hereof and we disclaim any obligation to update such forward-looking statements.


                           Internet America, Inc.
                  Preliminary Unaudited Financial Summary
                     (in thousands, except share data)

Statement of Operations Data:
                                                          Year Ended
                                                     6/30/2011    6/30/2010
                                                   -----------  -----------

Wireless Broadband Internet Subscribers                  7,900        8,200

Total Subscribers                                       24,800       25,900
Revenue:
  Internet Services                                $     6,979  $     7,246
  Other                                                      -          174
                                                   -----------  -----------
    Total Revenue                                        6,979        7,420
Operating Costs and Expenses:
  Connectivity and Operations                            4,260        4,930
  Sales and Marketing                                      209          310
  General and Administrative                              1327        2,131
  Recoveries of Bad Debt                                    (1)          (2)
  Depreciation and Amortization                          1,043        1,012
  Impairment Loss                                          376            -
  Loss from Transfer of Asset                               26            -
  Gain from restructuring of debt                            -          (52)
                                                   -----------  -----------
    Operating Loss                                        (261)        (909)
  Interest Expense, Net                                     42           72
                                                   -----------  -----------
    Net Loss                                       $      (303) $      (981)
                                                   ===========  ===========
    Net Loss Attributable to Noncontrolling
     Interest                                      $         -  $        (1)
                                                   ===========  ===========
    Net Loss Attributable to Internet America      $      (303) $      (980)
                                                   ===========  ===========
Basic and Diluted Net Loss Per Share               $     (0.02) $     (0.06)
                                                   ===========  ===========
Weighted Average Basic Shares                       16,684,087   16,580,966
                                                   ===========  ===========
Weighted Average Diluted Shares                     19,402,515   16,580,966
                                                   ===========  ===========

    Adjusted EBITDA                                $     1,218  $       158

Reconciliation of Net Income (Loss) (a GAAP Measure) to Adjusted EBITDA (a
 Non-GAAP Measure)
                                                           Year Ended
                                                     6/30/2011    6/30/2010
                                                   -----------  -----------

Net Loss                                           $      (303) $      (981)
Add:
Depreciation and Amortization                            1,043        1,012
Impairment Loss                                            376            -
Stock-based Compensation                                    34           55
Interest Expense, net                                       42           72
Loss from Transfer of Assset                                26            -
                                                   -----------  -----------
  Adjusted EBITDA                                  $     1,218  $       158
                                                   ===========  ===========

Balance Sheet Data:
                                                         Periods Ended
                                                     6/30/2011    6/30/2010
                                                   -----------  -----------
Cash and Cash Equivalents                          $     1,513  $     1,210
Current Assets                                             617          807
Property and Equipment, net                              1,406        1,792
Other Assets, net                                        2,258        2,778
                                                   -----------  -----------
  Total Assets                                     $     5,794  $     6,587
                                                   ===========  ===========

Current Liabilities                                $     1,723  $     1,895
Long-Term Liabilities                                      535          886
Total Shareholders' Equity                               3,536        3,806
                                                   -----------  -----------
  Total Liabilities and Shareholders' Equity       $     5,794  $     6,587
                                                   -----------  -----------


Contact
Internet America, Inc.
713.968.2500
William E. Ladin, Jr.
Email Contact