October 18, 2011 at 10:59 AM EDT
4 Homebuilders With Shaky Foundations
Thanks to a glut of supply and falling home prices, homebuilders are struggling. Stocks Toll Brothers, Pulte and MDC should be sold ASAP.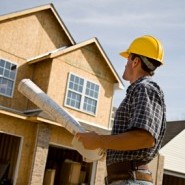 It should be no surprise to anyone that housing stocks and homebuilders have been battered lately. The SPDR S&P Homebuilders ETF (NYSE:XHB) is off -15% so far in 2011, compared with a flat market, thanks to a glut of supply and falling home prices. With so many foreclosed properties on the market, why build more?
I watch more than 5,000 publicly traded companies with my Portfolio Grader tool, ranking companies by a number of fundamental and quantitative measures. And this week, I've got four builders going bust.
Here they are, in alphabetical order. Each one of these stocks gets a "D" or "F" according to my research, meaning it is a "sell" or "strong sell."
M.D.C. Holdings Inc. (NYSE:MDC) is a homebuilder and provider of financial services. MDC stock has followed the same pattern as other homebuilders, dropping 34% year-to-date.
PulteGroup Inc. (NYSE:PHM) is a homebuilding company operating in the U.S. Since that start of 2011, PHM stock's performance has been uninspiring, down 47% year-to-date.
Standard Pacific Corp. (NYSE:SPF) is a builder of single-family attached and detached homes. SPF stock has not done any building in 2011, having lost 43%, year-to-date.
Toll Brothers Inc. (NYSE:TOL) is known for designing, building, marketing and arranging financing for single family homes in luxury communities. A 20% drop in stock value year-to-date has shareholders looking unhappily at their portfolios.
Get more analysis of these picks and other publicly-traded stocks with Louis Navellier's Portfolio Grader tool, a 100% free stock-rating tool that measures both quantitative buying pressure and eight fundamental factors.