November 30, 2011 at 08:00 AM EST
Doug Bell Appointed Chief Commercial Officer at Selectica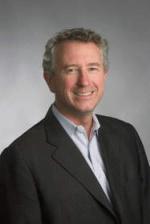 Brings Deep Experience Marketing Cloud Software
SAN MATEO, CA -- (Marketwire) -- 11/30/11 -- Selectica, Inc. (NASDAQ: SLTC), provider of cloud-based sales configuration and contract lifecycle management solutions, today announced the appointment of Doug Bell as Chief Commercial Officer.
"We couldn't be happier that Doug has agreed to take on this new role," remarked Jason Stern, President and CEO of Selectica. "His impressive aptitude for developing and executing scalable, high-growth strategies and programs for cloud software companies falls precisely in line with the company's objectives going forward."
At Selectica, Bell will oversee the sales, channel, and marketing organizations and will focus initially on leading those teams to position the company's cloud offerings, develop markets, and forge new partnerships. His appointment reflects the company's focus on responding to growing interest in cloud-based contract management, sales configuration, and guided selling solutions.
Bell brings extensive experience in strategic planning, channel program development, and cloud software marketing. Before joining Selectica, he was Vice President of Marketing and Alliances at Arena Solutions, a dominant provider of cloud-based solutions for mid-market manufacturers. He also led product marketing for Invoice and Network Services On-Demand at Ariba, and he was Director of Product Marketing at I-many. Bell's new position at Selectica marks his homecoming, as he previously served as the company's Vice President of Marketing.
"With its cloud-based products, Selectica has the ability to improve margins and efficiencies for organizations trying to scale sales," Bell noted. "The potential benefits for those growing companies are breathtaking if you consider the very real -- and very significant -- value that our products have been delivering to the Fortune 1000 for more than 15 years."
About Selectica, Inc.
Selectica (NASDAQ: SLTC) provides Global 2000 companies with cloud software solutions that help them close business faster, with higher margins and lower risk. More than 100,000 users rely on Selectica applications for guided selling, sales configuration, pricing, quoting, and contract lifecycle management to streamline their sales operations and process over one million new contracts annually. Selectica solutions are used by leaders in technology, healthcare, government contracting, and telecommunications, including Bell Canada, Cisco, Covad Communications, Fujitsu, CA Technologies, ManTech, and Qwest Communications. For more information, visit www.selectica.com.
Forward Looking Statements
Certain statements in this release and elsewhere by Selectica are forward-looking statements within the meaning of the federal securities laws and the Private Securities Litigation Reform Act of 1995. Such information includes, without limitation, business outlook, assessment of market conditions, anticipated financial and operating results, strategies, future plans, contingencies and contemplated transactions of the Company. Such forward-looking statements are not guarantees of future performance and are subject to known and unknown risks, uncertainties and other factors which may cause or contribute to actual results of Company operations, or the performance or achievements of the Company or industry results, to differ materially from those expressed, or implied by the forward-looking statements. In addition to any such risks, uncertainties and other factors discussed elsewhere herein, risks, uncertainties and other factors that could cause or contribute to actual results differing materially from those expressed or implied for the forward-looking statements include, but are not limited to the on-going global recession; fluctuations in demand for Selectica's products and services; government policies and regulations, including, but not limited to those affecting the Company's industry; and risks related to the Company's past stock granting policies and related restatement of financial statements. Selectica undertakes no obligation to publicly update any forward-looking statements, whether as a result of new information, future events or otherwise. Additional risk factors concerning the Company can be found in the Company's most recent Form 10-K, filed by the Company with the Securities and Exchange Commission.
Image Available: http://www2.marketwire.com/mw/frame_mw?attachid=1816537