February 09, 2012 at 13:04 PM EST
Can big data help a family business compete in big medicine?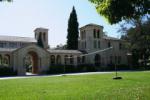 Startup AgeTak' s software can help insurance companies and other health organizations bring together dispersed patient data in a secure manner, according to company co-founder Pratik Verma who will pitch AgeTak's story to venture capitalists at StartX.
 Startup AgeTak says it can help insurance companies and other healthcare organizations bring together dispersed patient data and do so securely. Pratik Verma, the company's 28-year-old co-founder, will pitch AgeTak's work Thursday night at StartX, a Stanford University-based non-profit  that helps startups founded by Stanford alums get going, get networked and potentially get funding.
One of the biggest issues in healthcare is the proliferation of patient data that is kept siloed in multiple systems. If there were a way to bring that information together so it could be searched, filtered and viewed securely, there is value to insurance companies, medical researchers and potentially to patients. AgeTak's web site sums up the problem and the opportunity:
We asked ourselves why aren't researchers using data being collected already on 254M Americans who receive healthcare to improve human health and reduce the $2.6T a year healthcare spending? It's because this data is spread out over many different organizations and there are concerns about privacy when you combine it to create Big Data for healthcare.
AgeTak, headquartered in Hopkins, Minn., with an office in Indore, India and a new facility in Menlo Park, Calif.,  may be a startup, but it already has software addressing this issue and has logged $3 million in sales. It also has some blue-chip partners: One is UnitedHealthcare, the nation's largest health insurer and the Center for Medicare and Medicare Services' Multi-Payer Claims Database (MPCD). The MPCD helps policy makers and researchers figure out what types of drugs are effective and what the cost of providing them would be.
What resulted was TrendView, an application that pairs AgeTak's backend with a front-end from Juice Analytics. The system collects data from multiple repositories, and aggregates it into a graphical display that helps them see where costs are out of hand, as well as other key datapoints. Employers can run their own reports, pulling information about the most common conditions covered for employees, for example. Or they can highlight key factors in employee prescription drug costs.  Or they can cut the data to show most commonly used outpatient services used by employees and how much was paid out by which service type.
"You pull the proprietary data into one repository [an IBM Netezza appliance] — our part of the puzzle is the technology that lets you combine databases from multiple places while implementing privacy protection — that's the big problem," Verma said in an interview Wednesday.
"United has 36 million people's data  – what we do is help fold that together so they can use that information to gain additional insight," Verma said. The company works deep in the database protocols to create what he calls "cross-border middleware technology" that combines multiple the databases.
The original data stays just where it is — in those multiple systems — which is what health organizations want. AgeTak provides capabilities similar to Informatica's ETL products with an added security component, he said. Other customers include  Target, the State of Connecticut, and The Westfield Group.
AgeTak has a poignant back-story. The company was founded in 2005 by the Verma family and has grown organically since then to 20 employees. Pratik's father, Rakesh Verma, passed away in 2010, forcing the son to finish up his Ph.D. in computational chemistry at Stanford fast so he could take the reins.
Of course, AgeTak is not alone attacking this problem. Astrazenica and WellPointare also taking on this issue. There's a lot of money at stake and competition will be fierce, but it looks like AgeTak is well on its way to building a sustainable business.
Feature photo courtesy of Flickr user StartAgain.
Related research and analysis from GigaOM Pro:
Subscriber content. Sign up for a free trial.
---