February 27, 2012 at 06:30 AM EST
Aon Affinity announces definitive agreement to acquire Access Plans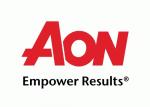 HATBORO, Pa., Feb. 27, 2012 /PRNewswire/ -- Aon Affinity, the consumer, association and group program business of Aon Risk Solutions, the global risk management business of Aon Corporation (NYSE: AON), announced today it has entered into a definitive merger agreement to acquire Access Plans, a marketing company specializing in turnkey, private-label membership benefit plans that provide discount products and services, protection benefits and retail services to more than one million customers in the United States and Canada. The boards of directors of both companies have approved the agreement under which Access Plans will merge with an Aon Affinity subsidiary. The holders of a majority of the outstanding shares of common stock of Access Plans executed written consents approving and adopting the merger agreement and the merger shortly after the execution of the definitive merger agreement by the parties. No additional shareholder action is required.
Under the terms of the agreement, Aon Affinity will acquire all of the outstanding shares of and options to acquire Access Plans common stock for an aggregate consideration of approximately $70.1 million in cash, subject to downward adjustment to the extent that the amount of cash held by Access Plans at closing, net of indebtedness, transaction costs and certain other expenses, is less than $15 million. Assuming a net cash amount of $15 million, the per share cash consideration is estimated to be $3.30; however, the actual per share merger consideration will be determined by the formula set forth in the merger agreement.
Access Plans is the nation's largest membership plan provider in the specialty rent-to-own market space. The company bundles a broad range of non-insurance products and services - from discounted medical, dental, vision and pharmacy services to groceries, restaurant meals and hotel rooms. These plans are sold to consumers primarily through more than 300 retail and rent-to-own businesses. Access Plans recently divested its insurance marketing division. As a part of Aon Affinity, Access Plans is expected to add approximately $18 million of revenue to Aon's financials.
Aon Affinity specializes in providing custom insurance and risk management programs to more than 200 major professional associations and corporations, serving 16.5 million individual customers.
"At Access Plans, we provide opportunities for people to save money on the things they spend money on every day and offer access to products and services they might otherwise be unable to afford," said Danny Wright, chairman and chief executive officer of Access Plans. "This sale represents a natural step for us. Becoming a part of the leading risk advisory firm translates into a positive outcome for our shareholders, greater options and value for our clients and increased opportunities for our colleagues."
"Access Plans' expertise perfectly complements our business model," said Kevin Garvin, CEO of Aon Affinity. "We share a commitment to creating revenue for our business partners, offering differentiated products and services to the public and delivering unmatched value to our clients."
Aon Affinity President Bill Vit added, "Continued growth is a top priority at Aon Affinity, and the addition of Access Plans opens up an exciting new market and discount product portfolio for us. Our ability to attract new channel partners will be greatly enhanced by bundling Aon Affinity specialty insurance offers with Access consumer discount products."
The executive team and administrative staff of Access Plans will remain in their Norman, Okla. and Irving, Texas locations. Access Plans will operate as a business unit of Aon Affinity, which is based in Hatboro, Penn.
The transaction is expected to close during the second quarter of 2012 and is subject to various closing conditions.
Follow Aon on Twitter: http://www.twitter.com/aoncorp
Sign up for News Alerts: http://aon.mediaroom.com/index.php?s=58
About Aon Affinity
Aon Affinity is a trade name for Affinity Insurance Services, Inc. Aon Affinity combines the specialized knowledge of affinity program management with the extensive resources of a global company to help clients achieve their goals. With an innovative approach to program strategy, from the design of products and services to the delivery of the marketing message, Affinity offers full-service capabilities; technical expertise and industry knowledge to deliver value to clients. Visit http://www.aon.com/affinity for more information.
About Aon
Aon Corporation (NYSE:AON) is the leading global provider of risk management, insurance and reinsurance brokerage, and human resource solutions and outsourcing services. Through its more than 61,000 colleagues worldwide, Aon unites to empower results for clients in over 120 countries via innovative and effective risk and people solutions and through industry-leading global resources and technical expertise. Aon has been named repeatedly as the world's best broker, best insurance intermediary, reinsurance intermediary, captives manager and best employee benefits consulting firm by multiple industry sources. Visit http://www.aon.com for more information on Aon and http://www.aon.com/manchesterunited to learn about Aon's global partnership and shirt sponsorship with Manchester United.
About Access Plans
Access Plans (OTCBB: APNC) is a leading membership benefits marketing company. Benefit Marketing Solutions, its wholesale distribution channel, and Access Plans USA, its retail distribution channel, specialize in turnkey, private-label membership benefit plans to provide discount products and services, protection benefits and retail services to more than one million customers in the United States and Canada. Access Plans was founded as Alliance HealthCard in 1998 as a provider of discount medical plans with a focus on creating, marketing and distributing membership savings programs primarily to the underserved markets in the United States. Today, Access Plans provides access to plans and programs that create revenue and value for its marketing clients and offer value and savings for end-user consumers. For more information, visit: www.accessplans.com.
Safe Harbor Statement
This communication contains certain statements related to future results, or states our intentions, beliefs and expectations or predictions for the future which are forward-looking statements as that term is defined in the Private Securities Litigation Reform Act of 1995. These forward-looking statements are subject to certain risks and uncertainties that could cause actual results to differ materially from either historical or anticipated results depending on a variety of factors. Potential factors that could impact results include: the possibility that the expected efficiencies and cost savings from the proposed transaction will not be realized, or will not be realized within the expected time period; disruption from the proposed transaction making it more difficult to maintain business and operational relationships; and the possibility that the proposed transaction does not close, including, but not limited to, due to the failure to satisfy the closing conditions. Further information concerning Aon, Access Plans and their respective businesses, including factors that potentially could materially affect Aon's and Access Plans' financial results, is contained in Aon's and Access Plans' filings with the Securities and Exchange Commission (the "SEC"). See Aon's Annual Report on Form 10-K for the fiscal year ended December 31, 2011, Access Plans' Annual Report on Form 10-K for the fiscal year ended September 30, 2011 and other public filings with the SEC for a further discussion of these and other risks and uncertainties applicable to Aon's and Access Plans' businesses. Neither Aon nor Access Plans undertakes, and each of them expressly disclaims, any duty to update any forward-looking statement whether as a result of new information, future events or changes in their respective expectations, except as required by law.
Additional Information
In connection with the merger, Access Plans will prepare an information statement to be filed with the SEC that will provide additional important information concerning the merger.  When completed, a definitive information statement will be mailed to the shareholders of Access Plans.  Access Plans' shareholders will be able to obtain, without charge, a copy of the information statement (when available) and other relevant documents filed with the SEC from the SEC's website at http://www.sec.gov. Access Plans' shareholders will also be able to obtain, without charge, a copy of the information statement and other documents relating to the merger (when available) upon written request to Access Plans, Inc., 900 36th Avenue, Suite 105, Norman, OK 73072, by calling (405) 579-8525 or from Access Plans' website, http://www.accessplans.com.
| | |
| --- | --- |
|   |   |
| Media Contact:            |     Investor Relations Contact: |
| Kelly Drinkwine             |     Scott Malchow |
| +1.312.381.2684           |     +1.312.381.3983 |
| | |
SOURCE Aon Corporation