February 29, 2012 at 08:00 AM EST
New Selectica Guided Selling Accelerates Sales Cycles, Speeds Time to Revenue for Growing Organizations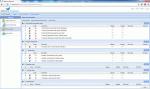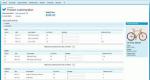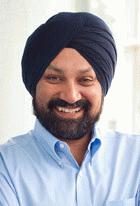 Cloud-Based Solution Widens Access to Company's Patented Sales Configuration Technology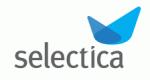 SAN MATEO, CA -- (Marketwire) -- 02/29/12 -- Selectica (NASDAQ: SLTC), provider of software that accelerates sales cycles and streamlines contract processes, today introduced Selectica Guided Selling, a cloud-based offering that brings the proven benefits of the company's patented sales configuration technology to growing organizations with revenues of $100 million to several billion dollars.
The new software shortens quoting cycles -- often from days to mere minutes -- and increases overall sales effectiveness by making it easier for companies to manage complex product, pricing, and packaging information and share it with internal sales teams and channel sales partners.
Selectica Guided Selling brings an easy-to-use web interface to the patented, constraint-based Selectica sales configuration engine that has long been used by Fortune 500 companies to configure, price, and sell billions of dollars of deals per year. The application can be seamlessly integrated with leading CRM systems and ERP systems from companies such as Oracle and SAP, to ensure that the latest product, customer, and pricing data is always being used. It also includes Selectica Playbook for Guided Selling, which enables business users, rather than IT, to enter selling strategies and update them as needed to reflect shifting priorities or changing market needs.
"Selectica sales configuration technology has helped Fujitsu America reduce quote approval time from weeks to minutes and has allowed our sales team and channel partners to operate more autonomously and effectively," said Bipin Badani, chief information officer at Fujitsu America. "The increased efficiency has become a competitive advantage, and combined with our ability to ensure that customers receive the exact products they need, we have unprecedented agility and flexibility to execute our multi-channel business strategies."
Selectica Guided Selling makes it easy to define, manage, update, and share product, packaging, and pricing information across all direct and indirect channels. The system's patented constraint-based engine ensures that salespeople and channel partners propose only valid product and service combinations -- and ensures that those proposals are always priced correctly. The user interface allows salespeople to select items from a product catalog or walk through a question-based interface to custom-build the right solution to meet each customer's needs. Since quotes are built from up-to-date information and pre-approved rules, sales opportunities move more efficiently through the pipeline and deals close faster, thus accelerating time to revenue.
"Organizations need to move beyond configuration challenges so they can focus on automation from lead to cash," said Praveen Sengar, principal research analyst -- e-commerce, CPQ, and CRM at Gartner. "Sales experience, scalability, and agility are critical to achieving sales effectiveness that goes beyond efficiency and productivity gains."
"Selectica Guided Selling software uses the most powerful constraint engine on the market, which has proven over the years that it can handle the most complex configuration needs," noted Kamal Ahluwalia, chief strategy officer at Selectica. "What's new is the ease with which companies can define, manage, share, and access the information that fuels this engine. Selectica Guided Selling broadens the set of companies that can use our technology as a competitive advantage for overcoming product, channel, and sales complexity, selling complex offerings, and executing multi-channel selling strategies."
Highlights of Selectica Guided Selling include:
The ability to specify product catalogs that include complete information about product structures, groupings, SKUs, discounts, pricing rules, packages, and configuration rules.
The flexibility to define pricing for products and services at all levels, including feature, quote, proposal, and bundle.
Fully customizable layouts for proposal documents that can be sent directly from the application.
A declarative constraint-based engine that can manage extremely complex information while using dramatically less code than rule-based engines.
Selectica Playbook for Guided Selling, which allows business users to define, manage, and update product information and business rules through an easy-to-use interface that doesn't require coding or IT support.
Messaging capabilities that allow the use of custom "intelligent" messages to guide salespeople to create effective offers.
Permission-based rule publishing to ensure that only accurate, real-time information is available to sales teams.
Quote tracking for insight into upsell opportunities.
Tight integrations with leading CRM systems and ERP systems from companies such as SAP and Oracle.
For companies seeking a seamless quote-to-close process, Selectica Guided Selling can be used with Selectica Contract Lifecycle Management (CLM). When the two systems are integrated, salespeople can request contracts directly from Selectica Guided Selling and have them automatically populated with details from a quote or proposal. Legal teams can then manage the contract review and approval process in Selectica CLM.
Selectica Guided Selling is available immediately. Those interested can learn more by visiting www.selectica.com, calling 1-877-712-9560, or emailing sales@selectica.com.
About Selectica, Inc.
Selectica (NASDAQ: SLTC) develops innovative software that the world's most successful companies rely on to improve the effectiveness of their sales and contracting processes. Our guided selling, sales configuration, and contract lifecycle management solutions support the Global 2000 and growing mid-size firms in closing billions of dollars' worth of business each year. Our patented technology, delivered through the cloud, makes it easy for customers in industries like high-tech, telecommunications, manufacturing, healthcare, financial services, and government contracting to overcome product and channel complexity, increase deal value, and accelerate time to revenue. For more information, visit www.selectica.com.
Forward-Looking Statements
Certain statements in this release and elsewhere by Selectica are forward-looking statements within the meaning of the federal securities laws and the Private Securities Litigation Reform Act of 1995. Such information includes, without limitation, business outlook, assessment of market conditions, anticipated financial and operating results, strategies, future plans, contingencies, the effectiveness of the Company's software solutions, and contemplated transactions of the Company. Such forward-looking statements are not guarantees of future performance and are subject to known and unknown risks, uncertainties and other factors that may cause or contribute to actual results of Company operations, or the performance or achievements of the Company or industry results, to differ materially from those expressed, or implied by the forward-looking statements. In addition to any such risks, uncertainties, and other factors discussed elsewhere herein, risks, uncertainties, and other factors that could cause or contribute to actual results differing materially from those expressed or implied for the forward-looking statements include, but are not limited to the ongoing global recession; fluctuations in demand for Selectica products and services; government policies and regulations, including, but not limited to those affecting the Company's industry; and risks related to the Company's past stock granting policies and related restatement of financial statements. Selectica undertakes no obligation to publicly update any forward-looking statements, whether as a result of new information, future events, or otherwise. Additional risk factors concerning the Company can be found in the Company's most recent Form 10-K, filed by the Company with the Securities and Exchange Commission.
Image Available: http://www2.marketwire.com/mw/frame_mw?attachid=1902076
Image Available: http://www2.marketwire.com/mw/frame_mw?attachid=1902079
Image Available: http://www2.marketwire.com/mw/frame_mw?attachid=1902081