April 05, 2012 at 07:00 AM EDT
Geologix Explorations Inc. Joins OTCQX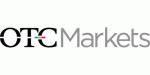 NEW YORK, April 5, 2012 /PRNewswire/ -- OTC Markets Group Inc. (OTCQX: OTCM), the company that operates the world's largest electronic marketplace for OTC-traded equities, announced that Geologix Explorations Inc. (OTCQX: GIXEF; TSX: GIX), a mineral exploration company, is now trading on the highest tier of the OTC market, OTCQX®. 
Geologix Explorations began trading today on the OTC market's prestigious tier, OTCQX International.  Investors can find current financial disclosures and Real-Time Level 2 quotes for the Company on www.otcmarkets.com.
"The superior information and visibility of the OTCQX marketplace allows companies to efficiently build investor confidence and expand their shareholder base," said R. Cromwell Coulson, President and Chief Executive Officer of OTC Markets Group. "We are pleased to welcome Geologix Explorations to OTCQX."
Merriman Capital, Inc. will serve as Geologix Explorations' Principal American Liaison ("PAL") on OTCQX, responsible for providing guidance on OTCQX requirements and U.S. securities laws.
About Geologix Explorations Inc.
Geologix Explorations Inc. (OTCQX: GIXEF; TSX: GIX) trades in the United States on OTCQX under the symbol "GIXEF", in Canada on the TSX under the symbol "GIX". Geologix Explorations Inc. is a mineral exploration company focused on acquiring, exploring and developing mineral resource opportunities with the potential to host world class mineral deposits. The Company's primary focus is the Tepal Gold-Copper Porphyry Project in Michoacan state, Mexico, where the Company recently completed an upgraded resource estimation, which will be the basis of an upcoming pre-feasibility study expected to be completed by the end of the second quarter of 2012. Field programs at Tepal are ongoing as the Company continues to explore for additional mineralization throughout the property, in an effort to expand the size of the resource and scale of a possible future mining operation.
About OTC Markets Group Inc.
OTC Markets Group Inc. (OTCQX: OTCM) operates the world's largest OTC marketplace for equity securities. Our OTC Link® trading system delivers price transparency in over 10,000 securities and enables direct interaction between broker-dealers that provide liquidity and execution services. We organize the marketplace by categorizing the wide spectrum of OTC-traded companies into three tiers: OTCQX - The Intelligent Marketplace for the Best OTC Companies; OTCQB® - The Venture Marketplace; and OTC Pink® - The Open Marketplace. Our information-driven platform makes it easy for investors to trade at the best price through the broker of their choice and empowers companies to build the best markets for their investors. To learn more about our Open, Transparent, and Connected marketplace, visit www.otcmarkets.com.
Subscribe to the OTCQX RSS Feed
SOURCE OTC Markets Group Inc.