April 20, 2012 at 07:51 AM EDT
Scandinavia's hottest digital startups: payments firms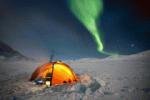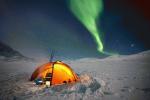 Payments are big up north. A Square competitor and an online payments facilitator are named the Nordic region's most promising digital outfits.
Which are the most promising digital outfits in the Nordics?
A Scandinavian pitch contest jury has named iZettle, a Square-like mobile payment gadget, the region's Digital Champion and given Klarna, a pay-after-delivery facilitator, a Billion Dollar Company award.
The contest was held by tech M&A advisory house GP Bullhound, which judged along with VCs and entrepeneurs, at Stockholm's Riskkapital 2012 VC event on Thursday.
The call was put out to pitchers earlier this year. The programme named the following as the 25 most interesting companies in the Nordics' digital economy…
Artificial Solutions (natural language interaction)
Avito
Bambuser (live mobile video capture)
Betsson (online gaming)
Blocket (classified ads)
Brandos (shoe retail)
Burt
Cint
Digital Route (data management)
EPiServer (website builder)
Garagekoll (parking space rental)
Guldbrev (scrap gold buyer)
iZettle (mobile payment gadget)
Klarna (buy now, pay later facilitator)
Livebookings (restaurant booking)
Mathem.se (groceries)
Neonode (multi-sense interface recognition)
Nordnet (savings bank)
Orthocone Innovation Technologies (LCD technology)
Qliktech (data exploration)
Seamless (mobile payments)
Soundcloud (audio sharing)
Spotify (music access)
TocaBoca (mobile learning games)
Wrapp (Facebook gift cards)
Related research and analysis from GigaOM Pro:
Subscriber content. Sign up for a free trial.
---