Bridgeline Digital Launches iAPPScommerce.com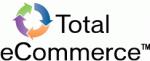 Website Showcases Value of Total eCommerce(SM) Solution
BURLINGTON, Mass., June 6, 2012 (GLOBE NEWSWIRE) -- Bridgeline Digital, Inc. (Nasdaq:BLIN), developer of the award-winning iAPPS Web Engagement platform and related interactive web solutions, today announced that it has launched a dedicated website to showcase the value of the Total eCommerceSM solution. The site, iAPPScommerce.com, provides in depth content on the recently announced UPS and Bridgeline multi-year agreement that offers mid-market and larger online commerce operations B2B and B2C eCommerce web stores with an end-to-end offering comprised of Bridgeline's Total eCommerceSM solution and UPS logistics and fulfillment services.
The iAPPScommerce.com site presents content to visitors in an experience that mirrors the Total eCommerceSM combined offering. Total eCommerceSM delivers the award-winning iAPPS Commerce platform, the best in digital strategy and eCommerce know-how from Bridgeline Digital, and the exceptional logistics and fulfillment expertise of UPS Supply Chain Solutions. Developed on the iAPPS Product Suite, the site gives visitors an easy-to-navigate experience and opportunities to download eCommerce-related research from Bridgeline and third-party sources such as Gartner and Forrester, as well as the ability to request a demo of the Total eCommerceSM offering.
"Bridgeline's partnership with UPS represents an important milestone in the eCommerce market," stated Thomas Massie, Chairman and CEO of Bridgeline Digital. "Both UPS and Bridgeline have continuously heard their customers ask for a simplified end-to-end web store and fulfillment model – we feel that we've hit the mark with the combined Total eCommerce offering. We're extremely excited to be able to present the solution with the iAPPScommerce.com site."
Bridgeline Digital and UPS will debut the Total eCommerceSM solution and iAPPScommerce.com website at the Internet Retailer Conference and Exposition in Chicago at the McCormick Center June 5th through June 7th at booth 1115.
The Total eCommerce logo is available at http://www.globenewswire.com/newsroom/prs/?pkgid=13138
About Bridgeline Digital
Bridgeline Digital is developer of the award-winning iAPPS® Web Engagement Platform and related interactive solutions. 
The iAPPS platform deeply integrates eCommerce, Web Content Management, eMarketing, and web Analytics capabilities within the heart of eCommerce web stores or mission critical websites. iAPPS enables customers to enhance and optimize the value of their web properties. Combined with award-winning interactive development capabilities, Bridgeline helps customers cost-effectively accommodate the changing needs of today's rapidly evolving web properties; allowing them to maximize revenue, improve customer loyalty, enhance employee knowledge, and reduce operational costs.
The iAPPS product suite is delivered through a Cloud-based SaaS business model, whose flexible architecture provides customers with state-of-the-art deployments that provide maintenance and daily technical operation and support; or via a traditional perpetual licensing business model, in which the iAPPS software resides on a dedicated server in either the customer's facility or Bridgeline's co-managed hosting facility.
The iAPPS logo is available at http://www.globenewswire.com/newsroom/prs/?pkgid=9801
Bridgeline Digital is headquartered near Boston with additional locations in Atlanta, Baltimore, Chicago, Dallas, Denver, New York, Philadelphia, Tampa, and Bangalore, India. Bridgeline has hundreds of customers ranging from middle market organizations to divisions within Fortune 1,000 companies that include: L'Oreal, Sun Chemical, Parametric Technologies Corp, Blue Cross Blue Shield, Novartis, Shaw Flooring, Endo Pharmaceuticals, Guardian Life, Tosoh, Dover, ViaWest, PODS, AARP, Cadaret, Grant & Co., CFO Magazine, and the American Academy of Pediatrics. To learn more about Total eCommerce and Bridgeline Digital, please visit http://www.iappscommerce.com or www.bridgelinedigital.com.
Safe Harbor Statement under the Private Securities Litigation Reform Act of 1995
All statements included in this press release, other than statements or characterizations of historical fact, are forward-looking statements. These forward-looking statements are based on our current expectations, estimates and projections about our industry, management's beliefs, and certain assumptions made by us, all of which are subject to change. Forward-looking statements can often be identified by words such as "anticipates," "expects," "intends," "plans," "predicts," "believes," "seeks," "estimates," "may," "will," "should," "would," "could," "potential," "continue," "ongoing," similar expressions, and variations or negatives of these words. These forward-looking statements are not guarantees of future results and are subject to risks, uncertainties and assumptions including the risks described in our filings with the Securities and Exchange Commission that could cause our actual results to differ materially and adversely from those expressed in any forward-looking statement. We expressly disclaim any obligation to update any forward-looking statement.
CONTACT: Brian Bolton
         Bridgeline Digital, Inc.
         Sr. Vice President of Marketing
         781.497.3013
         bbolton@blinedigital.com