June 11, 2012 at 11:33 AM EDT
Dividend 15 Split Corp. II-Rights Offering Completed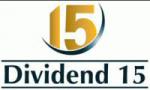 TORONTO, ONTARIO -- (Marketwire) -- 06/11/12 -- Dividend 15 Split Corp. II ("the Company") is pleased to announce that it has completed the offering of rights pursuant to the rights offering circular dated March 12, 2012 (the "Offering"). The Company issued 27,464 Units (each Unit consisting of one Class A Share and one Preferred Share of the Company) and received aggregate gross proceeds of $521,816 bringing the Company's net assets to approx. $75.7 million. Shares will trade on the Toronto Stock Exchange under the symbols DF (Class A Shares) and DF.PR.A (Preferred Shares).
The net proceeds from the offering of the Company will be used by the Company to invest in an actively managed portfolio of dividend-yielding common shares which includes each of the 15 Canadian companies listed below. These are currently among the highest dividend-yielding securities in the S&P/TSX 60 Index.


Bank of Montreal          Enbridge Inc.            TELUS Corporation

The Bank of Nova Scotia   Manulife Financial       The Thomson Corporation
                          Corporation

BCE Inc.                  National Bank of Canada  The Toronto-Dominion Bank

Canadian Imperial Bank of Royal Bank of Canada     TransAlta Corporation
Commerce

CI Financial Corp.        Sun Life Financial Inc.  TransCanada Corporation


Since inception Class A shareholders have received a total of $6.00 per share and Preferred shareholders have received a total of $2.91 per share inclusive of this distribution, for a combined total of $8.91 per Unit.
Contacts:
Dividend 15 Split Corp. II
Investor Relations
416-304-4443, toll free at 1-877-4-Quadra (1-877-478-2372)
www.dividend15.com