July 04, 2012 at 04:15 AM EDT
Microsoft in the dock over French tax fraud claims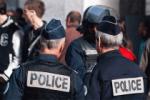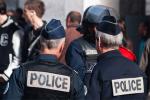 French media is reporting that Microsoft's Paris-based subsidiary is being investigated by the country's tax authorities over its system for avoiding corporate taxes. It marks the latest low point for the business, which wrote down its $6.2bn purchase of aQuantive earlier this week.
A bad week for Microsoft just got worse. After taking a $6.2 billion hit on aQuantive and facing claims about Steve Ballmer's "foolish" leadership in Vanity Fair, the company is now in the dock over its tax affairs in France.
Local reports suggest the French authorities are investigating the software giant over claims that it has committed fraud, by routing money through offshore companies to avoid corporate tax — a move which could violate the country's laws.
French magazine Le Canard Enchaîné made the claims after Microsoft's French headquarters were subjected to a tax raid last week.
The magazine claims that the authorities are examining whether for the past four years Microsoft has operated "a business aimed at French customers, for the French market, using the human and material resources of Microsoft France and located in France… without paying corresponding taxes."
Corporate tax in France is currently 33 percent, but many companies — such as Amazon and Google use complicated European tax avoidance schemes to route money earned around the continent to more pleasing tax regimes, such as Ireland (where corporation tax is 12.5 percent.)
It's already been a tough time for Microsoft France, which is looking to make its first ever round of redundancies after admitting that it could not overthrow Google's dominance in online advertising.
A local spokesman for the company did not respond to a request for comment.
Photograph copyright jbor / Shutterstock.com
Related research and analysis from GigaOM Pro:
Subscriber content. Sign up for a free trial.
---