July 23, 2012 at 12:25 PM EDT
Netflix names former Warner exec its permanent CMO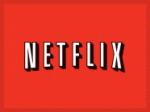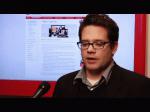 Six months following the departure of longtime marketing chief Leslie Kilgore, Netflix turns to an international marketing executive with deep roots in European media/entertainment. This comes, of course, as the company is about to embark on a major expansion of its Western European operations.
Six months after longtime marketing chief Leslie Kilgore left the company, Netflix has named a permanent CMO — former Warner Bros. executive Kelly Bennett.
He'll replace Jessie Baker, who had served as interim CMO since the January departure of Kilgore, who left following a tumultuous final six months of 2011 for Netflix.
Also read: After a rough six months, Netflix marketing chief steps down
Bennett is a nine-year Warner veteran, who most recently served as VP of interactive, worldwide marketing for the film studio. He's credited with leading international online marketing campaigns for major Warner franchises including Harry Potter, Sherlock Holmes and The Dark Knight.
Prior to joining Warner Bros., the Canadian-born Bennett held London-based executive positions at Dow Jones International, Ignition Media and online marketing agency Cimex Media.
The hiring of this key executive with deep European media/entertainment roots comes as Netflix is expanding its infiltration into Western Europe.
In fact, it's expected that on Tuesday, Netflix will elaborate on these plans as it announces its second-quarter earnings. (On Friday, Sterne Agee analyst Ray Young published a memo stating expectations that Netflix will report subscriber and revenue growth "on the upper end of guidance.)
Bennett will report to Netflix CEO Reed Hastings.
"Kelly has been a pioneer in developing incredible digital campaigns for some of the biggest box office hits in recent years," said Hastings, in a statement. "We are delighted Kelly is bringing creative and marketing expertise to Netflix as our streaming business becomes increasingly global and our focus intensifies on commissioning high-quality original programming for our more than 26 million members."
Related research and analysis from GigaOM Pro:
Subscriber content. Sign up for a free trial.
---