September 26, 2012 at 06:17 AM EDT
Hancock Horizon Funds Launches Diversified Income Fund
New addition seeks to generate income from strategic mix of investments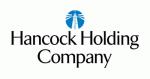 GULFPORT, Miss., Sept. 26, 2012 /PRNewswire/ -- Hancock Holding Company (Nasdaq: HBHC) announced today the launch of the Hancock Horizon Diversified Income Fund as a new addition to the company's growing $1.5 billion family of investment funds. The fund seeks to generate steady income from a combination of financial investments.
"The launch of the new Hancock Horizon Diversified Income Fund marks another important milestone in the continued growth of our family of investment funds, and we believe the fund has strong potential to generate income during the current challenging interest rate environment," said Hancock Horizon Funds Senior Vice President and Chief Investment Strategist John Portwood, CFA. "This will be an alternative for investors who have seen diminishing returns from traditional income-producing investment products as interest rates have declined."
The new fund will invest in a mix of Master Limited Partnerships (MLPs), dividend paying stocks, Real Estate Investment Trusts (REITs), preferred stock, and high yield bonds. Fund managers at Hancock Horizon Funds (HHF) said they have flexibility to add other assets as deemed strategic.
To lead the Diversified Income Fund, the Hancock Horizon Funds has tapped 20-year investment industry veteran Greg Hodlewsky, CFA.  "We actively manage all of our funds, and the Diversified Income Fund will be no different," says Hodlewsky. "We will move in concert with changes in the market and focus on the areas of the market where the income is greatest to generate the best results possible."
While there are similar type funds available, Hodlewsky said the number of those funds is small – perhaps 20-50 – compared to the number of generic stock funds available, such as large cap stock funds that may number 1,500 or more.
Hancock Holding Company is the parent company of Hancock Bank and Whitney Bank.  The investment management team for Hancock and Whitney banks comprises 18 members responsible for managing $5.4 billion in assets under management.
"As we move forward, we believe Greg Hodlewsky's experience and expertise will be very valuable in managing the Diversified Income Fund for the benefit of its shareholders," said Mark Duthu, Executive Vice President for Hancock and Whitney Bank's Trust & Asset Management Department. "With the combined strength of Hancock Bank and Whitney Bank, our investors will benefit from the professional expertise and financial resources we have as one of the largest financial institutions headquartered in the Gulf South."
About Hancock Horizon Funds
Founded with three funds worth $240 million at its inception in 2000, the Hancock Horizon Funds family has grown to include 10 funds with $1.5 billion in assets today.  It is one of the largest mutual fund families in the Gulf South region and includes the Burkenroad Small Cap Fund, which is rated 5 stars by Morningstar and celebrated its 10th anniversary in January 2012.
About Hancock Holding Company
Hancock Holding Company operates almost 250 full-service bank branches and more than 350 ATMs across the Gulf South spanning metropolitan Houston, Texas; southern Mississippi; southern Alabama; and the Panhandle, northern, and central regions of Florida. The company operates its bank branches in Texas and Louisiana under the Whitney Bank brand. All branches in Mississippi, Alabama, and Florida operate as Hancock Bank locations.
To determine if this Fund is an appropriate investment for you, carefully consider the Fund's investment objectives, risk factors, and charges and expenses before investing.  This and other information can be found in the Fund's prospectus, which may be obtained by visiting www.hancockhorizonfunds.com or by calling 1-800-990-2434.  Please read it carefully before investing.
Diversification may not protect against market risk.
Mutual fund investing involves risk including the loss of principal. International investments may involve risk of capital loss from unfavorable fluctuation in currency values, from differences in generally accepted accounting principles, or from social, economic, or political instability in other nations. In addition to the normal risks associated with investing, REIT investments are subject to changes in economic conditions, credit risk and interest rate fluctuations. Bonds and bond funds are subject to interest rate risk and will decline in value as interest rates rise.  Mortgage-backed securities are subject to prepayment and extension risk and therefore react differently to changes in interest rates than other bonds.  Small movements in interest rates may quickly and significantly reduce the value of certain mortgage-backed securities.  High yield bonds involve greater risks of default or downgrade and are more volatile than investment grade securities, due to the speculative nature of their investments. In addition to international investments, securities focusing on a single country may be subject to higher volatility.
MLP's interests are all in a particular industry and the MLP will be negatively impacted by economic events adversely impacting that industry.  The risks of investing in a MLP are generally those involved in investing in a partnership as opposed to a corporation, such as a limited control of management, limited voting rights and tax risks.  MLP's may be subject to state taxation in certain jurisdictions, which will have the effect of reducing the amount of income paid by the MLP to its investors. 
© 2012 Morningstar, Inc. All Rights Reserved. The information contained herein: (1) is proprietary to Morningstar; (2) may not be copied or distributed; and (3) is not warranted to be accurate, complete or timely. Neither Morningstar nor its content providers are responsible for any damages or losses arising from any use of this information.Past performance is no guarantee of future results. 
For each fund with at least a three-year history, Morningstar calculates a Morningstar Rating™ metric each month by subtracting the return on a 90-day U.S. Treasury Bill from the fund's load adjusted return for the same period, and then adjusting this excess return for risk. The top 10 percent of funds in each category receive 5 stars, the next 22.5 percent receive 4 stars, the next 35 percent receive 3 stars, the next 22.5 percent receive 2 stars and the bottom 10 percent receive 1 star. The Overall Morningstar Rating for a fund is derived from a weighted average of the performance figures associated with its three, five and ten-year (if applicable) Morningstar Rating metrics. As of 8/31/2012, the Hancock Horizon Burkenroad Fund, Class A was rated against 588 Small Blend Funds over a three year period, 510 over a five-year period, and 308 over a 10 year period and received 4, 5, and 5 stars respectively.
Hancock Horizon Funds are distributed by SEI Investments Distribution Co., which is not affiliated with Hancock Holding Company or any of its affiliates.
Not  insured.         No  guarantee.         May lose value.
SOURCE Hancock Holding Company