October 08, 2012 at 16:02 PM EDT
New Reforms - But Will India Embrace Foreign Investors?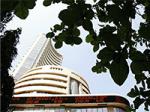 India can be a daunting place to invest considering the country's tumultuous politics, shifting views of foreign investment and wavering economy. However, recent government reforms are giving investors hope the Indian economy will grow.