December 07, 2012 at 17:55 PM EST
Shop 'Til You Drop In Edmonton's Retail Holiday To Remember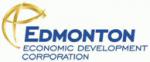 EDMONTON, ALBERTA -- (Marketwire) -- 12/07/12 -- As shoppers are making their lists and checking them twice, Edmonton is busy becoming a retail wonderland this holiday season. From Amsterdam couture to Quebecois flair, the unwrapping of new shopping options continues in Alberta's capital city as new retailers enter the Edmonton marketplace en masse. The road to retail riches winds its way through this city, rated 'S' for shoppers, especially those wanting unique holiday shopping experiences.
A 'Whyte' Christmas
A must-visit, must-shop Edmonton experience is Whyte Avenue in historical Old Strathcona, named one of Canada's top five shopping districts. Full of charm and older architecture, shopping options abound here. It's a 'Whyte' Christmas like no other. Santa's Sleigh Rides take place every Saturday in December, from Noon to 3 p.m. and leaves from the Old Strathcona Farmers' Market (10310-83 Avenue), an excellent stop for that special gift.
Not in the mood for a sleigh ride, well Santa's helpers may change your mind as they hand out candy canes, sing carols and spread Christmas cheer every Saturday throughout Whyte Avenue.
Old Strathcona streets also have a holiday feel unlike any other in the city as a Christmas window decorating contest is underway. Flower baskets and holiday wreaths create a festive mood as they decorate the area.
Independent Edmonton-only stores like The Briefing Room (specializing in designer men's underwear), My Filosophy (women's clothing and accessories) are just two of many stores to visit. For gifts, its pigs - not reindeer - that take flight on Whyte. Stop in at When Pigs Fly for distinctive gift ideas.
And if you're in town, join carollers through the streets of Old Strathcona for the annual Unsilent Night event on December 22. Meet at Wilbert McIntyre Park at 8303-104 Street at 5 p.m. - it's free and carollers of all ages are invited.
Miracle on 124th Street
That unique retail experience, which is a bit funkier and a little different, is not restricted to Whyte Avenue.
Minutes from downtown, at the west end of Jasper Avenue, you'll find the combined shopping districts of 124th Street and High Street that are chock full of independent specialty retailers such as Cloud 9 Pajamas (think comfy, cute sleepwear including bamboo flannels), TK Clothing (women's fashion) and Henry's, where you'll find an eclectic blend of fine furnishings and gifts. Art lovers, meanwhile, put this on your holiday shopping list: eight art galleries form the city's Gallery Walk, which was the first of its kind in Canada.
While on 124th, you'll find that it truly is a wonderful life if you head over to the Duchess Bake Shop for a tempting pastry and an opportunity to recharge your shopping batteries. In late 2012, the National Post, one of Canada's national newspapers, called this Edmonton gem as possibly the best patisserie in Canada.
It's A Mall World
West Edmonton Mall, Alberta's top tourism destination, should definitely be added to your list of highlights to see this season. The world's most comprehensive retail, hospitality and entertainment complex - a shopper's paradise with more than 800 stores and services, two hotels, indoor amusement and water parks, as well as an indoor ice rink and dining and entertainment options. It's not just any old mall and the Los Angeles Times, in a recent piece, suggested Americans head north to do their holiday shopping here, pointing to a selection of European fashions not found in U.S. malls.
Shop at some of the world's top stores and then stay and play there before hitting the stores again. To get you into the Christmas Spirit, the mall's Holiday Music Program, has special performances daily until Christmas Day.
But Edmonton's magical shopping scene doesn't stop at West Edmonton Mall. Downtown Edmonton adds its own twist, with the shopping districts of Manulife Place, Commerce Place and Edmonton City Centre combining into their own mega mall - all connected by the city's pedway system, a combination of above and below ground indoor pedestrian walkways.
You'll find upscale retailers such as Escada and Birks while Bernard Callebaut and Sweet Lollapalooza Confections offer tempting treats in this trio of shopping stops. But what makes the downtown offerings so special is the connection to the heart of the city with access to neighbouring hotels and cultural facilities. You can glimpse the snowy streets and their Christmas decorations without going outside unless you choose to.
Visit Edmonton.com for more information, or follow us on Twitter and like us on Facebook.
Edmonton Economic Development Corporation (EEDC) provides leadership in economic development, markets Edmonton as a must-see destination, manages the Shaw Conference Centre and Edmonton Research Park, and acts as a stakeholder in TEC Edmonton, a joint venture with the University of Alberta. For more information, visit www.edmonton.com Learn more about Edmonton through the stories of people who've experienced it at www.edmontonstories.ca.
Contacts:
Edmonton Economic Development Corporation
Renée Williams
Communications Manager, External Relations
780.932.4865
rworrell@edmonton.com