December 14, 2012 at 11:20 AM EST
Google+ Wasn't Done With 18 New Features, Updates iOS App With Photo Album Swipes And Conversation Cards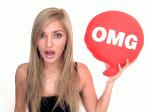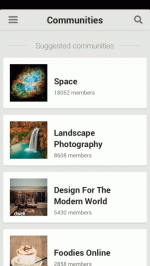 Well, Google+ is playing coy at the end of the year, aren't they? Today, Google launched a year-end "blow-out" of features for users of its social layer. Eighteen new features. The features were nice enhancements to all of its core functionality, making Google+ a cooler place to say, rather than dip your toes in once in a while, which is how I happen to use it, and why I like it a great deal. But at the end of the day, engagement is the name of the game. They didn't stop there. Here's some grandstanding for you, if you're into that sort of thing. This is what Google's Dave Besbris had to say: Wait minute….did I say 18!?!?! I meant 24. Happy holidays to iOS users too On iOS, our new version lets you swipe through photo albums inline; you can tap once to view photos in all their glory; and the iPhone app now applies a subtle pan-zoom-scale effect to pictures in the stream. You'll also see new conversation cards that really shine a light on your content—from longer snippets to bigger photos to comments that slide in beneath each post. Google+ paved the way for the beautifully designed new Gmail and Maps app for iOS, a "look" that Google has quickly owned, and is very distinct. This is developing. [Photo credit: Flickr/iJustine]
Well, Google+ is playing coy at the end of the year, aren't they? Today, Google launched a year-end "blow-out" of features for users of its social layer. Eighteen new features.
The features were nice enhancements to all of its core functionality, making Google+ a cooler place to say, rather than dip your toes in once in a while, which is how I happen to use it, and why I like it a great deal. But at the end of the day, engagement is the name of the game.
They didn't stop there. Here's some grandstanding for you, if you're into that sort of thing.
This is what Google's Dave Besbris had to say:
Wait minute….did I say 18!?!?! I meant 24. Happy holidays to iOS users too
On iOS, our new version lets you swipe through photo albums inline; you can tap once to view photos in all their glory; and the iPhone app now applies a subtle pan-zoom-scale effect to pictures in the stream. You'll also see new conversation cards that really shine a light on your content—from longer snippets to bigger photos to comments that slide in beneath each post.
Google+ paved the way for the beautifully designed new Gmail and Maps app for iOS, a "look" that Google has quickly owned, and is very distinct.
This is developing.
[Photo credit: Flickr/iJustine]