December 27, 2012 at 09:29 AM EST
Poseidon Concepts-Forms Special Committee; Suspends Future Dividends and Announces Board and Managerial Changes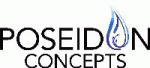 CALGARY, ALBERTA -- (Marketwire) -- 12/27/12 -- Poseidon Concepts Corp. (TSX: PSN) (the "Company" or "Poseidon") has established a Special Committee of the Board of Directors to review and address various issues arising from the recent write-off of certain accounts receivable and the evolving business plan of the Company. The Special Committee's mandate includes the review and assessment of the Company's business processes and controls. In addition, the Special Committee will make recommendations to the Board of Directors of Poseidon regarding further changes including managerial changes that will strengthen the operations and finance functions of the Company.
In consideration of the review being conducted by the Special Committee, the Board of Directors has determined to suspend the payment of undeclared dividends effective January 16, 2013 until such time as the Special Committee delivers its report to the Board. Although the Company hopes that dividend payments will resume upon completion of the Special Committee review, there is no assurance about the resumption of dividend payments, or that payments, if resumed, will be consistent with historical payments. The Board of Directors will utilize the results of the Special Committee's review to prioritize the use of the Company's future cash flows from operations towards future dividend payments, reduction in bank indebtedness or future capital expenditures. The Board of Directors is currently reviewing the previously declared dividend payable January 15th, 2013 to shareholders of record on December 31st, 2012.
The Company has been diligently addressing its accounts receivable in recent weeks and is actively pursuing collections, including commencing formal collection processes in appropriate circumstances. While a final number cannot yet be determined, the Company may need to make additional write downs of accounts receivable in future periods and such write downs may be significant. In accordance with previously stated policy, the Company will update guidance as appropriate however in the event that significant additional write downs of accounts receivable are necessary previously provided guidance will be negatively affected.
In recent months, exploration and development activity has slowed considerably due to weakness in commodity prices and uncertainty in the financial markets.
As a result, some oilfield service companies, including Poseidon, are seeing reductions in realized pricing and contraction in earnings margins. In the face of reduced oilfield demand and increased market competition, all operational and cost components of Poseidon's business are being reviewed to ensure the company's profitability. Although the business environment has remained weak in the fourth quarter, Poseidon remains confident in the quality of its products and in the longer term growth potential in the industry.
The Company also announces that effective immediately Mr. A. Scott Dawson will assume the role of Interim President and Chief Executive Officer, Mr. Michaluk will assume the role of Interim Chief Financial Officer and Mr. Wiebe will assume the role of Chief Technology Officer. Messrs. James McKee, Lyle Michaluk and Cliff Wiebe have resigned from the Board of Directors.
This news release contains certain forward-looking statements and other information (collectively "forward-looking information") about our current expectations, estimates and projections. Forward-looking information is often identified by words such as "anticipate", "intend", "believe", "expect", "plan", "forecast", "target", "could", "focus", "vision", "goal", "proposed", "scheduled", "milestone", "outlook", "potential", "may", "looking forward to", or similar expressions and includes, but is not necessarily limited to, suggestions of future outcomes, including statements about the Special Committee's review and the nature of its recommendations, Poseidon's dividend policy and the payment of future dividends, Poseidon's review of its accounts receivable and the pursuit of collections, the likelihood and amount of a future write-down of accounts receivable, results of Poseidon's operations. Readers are cautioned not to place undue reliance on forward-looking information as our actual results may differ materially from those expressed or implied in the forward-looking information. Developing forward-looking information involves reliance on a number of assumptions and consideration of certain risks and uncertainties, some of which are specific to Poseidon and others that apply to the industry generally.
The factors or assumptions on which the forward-looking information is based include without limitation: the outcome of litigation involving the Company and assumptions inherent in our current guidance, including: foreign exchange and interest rates; our projected capital investment levels; the flexibility of capital spending plans and the associated source of funding; our ability to generate sufficient cash flow from operations to meet our current and future obligations; our expectations of the demand for tank systems and other product offerings and the general activity of the oil and gas industry; the ability of Poseidon to continue to pay a dividend; and other risks and uncertainties described from time to time in the filings we make with securities regulatory authorities. Actual results could differ materially from those currently anticipated due to a number of factors, risks and uncertainties. Such risks and uncertainties include, without limitation, risks associated with the outcome of litigation involving the company, risks associated with dependence on manufacturers of the Poseidon tank systems; operating risk liability; demand for Poseidon's tank systems; levels of competition in the fracturing fluid storage industry; the ability of Poseidon to attract and retain clientele; the impact of changes in marketing initiatives; the ability of Poseidon to fund its ongoing capital requirements; delays resulting from or inability to obtain required regulatory approvals; the impact of general economic conditions in Canada, the United States and globally; industry conditions; changes in laws and regulations (including the adoption of new environmental laws and regulations) and changes in how they are interpreted and enforced; the lack of availability of qualified personnel or management; fluctuations in foreign exchange or interest rates; and stock market volatility. Readers are cautioned that the foregoing list of factors is not exhaustive. All subsequent forward-looking statements, whether written or oral, attributed to Poseidon or persons acting on its behalf are expressly qualified in their entirety by these cautionary statements. Additional information on the foregoing risks and other factors that could affect Poseidon's operations and financial results are on file with Canadian securities regulatory authorities and may be accessed through the SEDAR website (www.sedar.com). Furthermore, the forward-looking statements contained in this news release are made as at the date of this news release and Poseidon does not undertake any obligation to update publicly or to revise any of the included forward-looking statements, whether as a result of new information future events or otherwise, except as may be required by applicable securities laws.
Contacts:
NATIONAL Public Relations
1-800-842-4922

Poseidon Concepts Corp.
A. Scott Dawson
Interim President and Chief Executive Officer
(403) 206-4999