December 30, 2012 at 00:34 AM EST
LSeosa Launches Online Solution For Winnipeg Photographers
Wedding photography generates competitive pressures among Winnipeg artists. A local photographer could gain immediate benefits by leasing a new website that optimizes SEO techniques, keyword choices and page designs to attract demanding clients.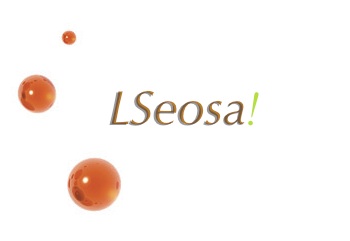 [Marketers Media]
Online search engine optimization, social media engagement, and local marketing that align with new local searching algorithms have become increasingly essential for photographers to promote their services. Choosing a ready-made website offers substantial advantages for a savvy Canadian photographer to reach large segments of the lucrative wedding-niche market.
A new, professionally designed website for Winnipeg photographers offers the advantages of an effective, ready-made template for showcasing any photographer's skills. Photographers and videographers in the capital of Manitoba enjoy the ability to use stunning natural beauty, breathtaking wedding venues, and culturally diverse locations as backgrounds for extraordinary artistic expression, but the competitive nature of the business makes it difficult for anyone to reach customers and communicate his or her photographic skills, level of experience and personal vision. Style often trumps experience, and aggressive photographers with marketing skills tend to capture more gigs than better qualified artists simply because they understand how to promote their businesses online.
"Weddings in Winnipeg have always generated serious competition among service providers because brides typically demand the best designers, chefs, florists, cake decorators and photographers to help their weddings attract attention in the flourishing Winnipeg arts scene. Now a chance for one opportunistic photography outfit to rise above the competition online is being provided" Luke Sousa comments on the release of the new website. He also stressed that photographers need to attract potential customers' attention by promoting their businesses with user-friendly URLs, links to respected wedding-service providers, strong keyword selections, and easy, logical website navigation that moves viewers along to favorable conclusions. Photographs and videos need strong anchoring texts, and website pages need to focus on keywords and meta descriptions to optimize websites to attract the right clients who need Winnipeg wedding photographers.
Luke Sousa adds, "Compelling photography helps to transport people back in time to relive their most exciting moments." Basically, photographers offer their personal senses of style, which help to captivate and charm people who view their work, and a strong website offers similar benefits for wedding photographers in Winnipeg. Local artists can concentrate on their work by leasing websites to promote their skills, attract clients and leads, and strengthen their reputations among valuable service allies in the referral-oriented wedding industry.
Website design, keyword optimization and online marketing need different sets of skills and techniques than conservative advertising. Experienced photographers develop intuition for finding the right scenes and people to capture on film, but website design uses other kinds of technical algorithms and marketing techniques. A ready-made website could launch a local business to new heights of industry respect and financial remuneration. The compelling new website for wedding photography in Winnipeg incorporates targeted keyword benefits for local searches that link to important clients involved with the Manitoba Theatre Centre, Winnipeg Symphony Orchestra and Little Opera Company.
Winnipeg photographers can leverage this extraordinary opportunity for a quick entry into successful online marketing by becoming the first area photographer to lease the website. Once known as the gateway to the West, Winnipeg could offer a gateway to financial freedom for a talented local artist.
For more information about us, please visit
http://winnipegphotographers.net/
Contact Info:
Name: Luke Sousa
Email: Lseosa@hotmail.com
Address: 71 southwalk bay
Phone: 12049631803
Organization: LSeosa
Source: http://marketersmedia.com/lseosa-launches-online-solution-for-winnipeg-photographers/2506/