December 30, 2012 at 00:16 AM EST
TopBaseballTournaments.com Announces Plans For 2013 Regional Championship Tournaments
Registration is now open for the Pacific Northwest Regional Baseball Championships for 9U-16U teams. These tournaments are intentionally designed for competitive baseball teams.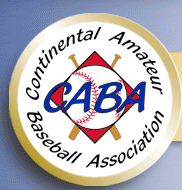 [Marketers Media]
TopBaseballTournaments.com, an established leader in travel baseball tournaments, today announced plans for its upcoming 2013 Continental Amateur Baseball Association (CABA) Northwest Regional Championship Tournaments on April 6-7, 2013; June 7-9, 2013 and June 21-23, 2013 in Tri-Cities, Washington.
The event will be held at the Southridge Sports Complex, Richland Babe Ruth Complex and Pasco Sports Complex.
Matt Santi, President of TopBaseballTournaments.com, said registration to the baseball tournaments is limited and the cost is $595 per team.
"Registration for the 2013 regional qualifying tournaments for 9U, 10U, 11U, 12U, 13U, 14U, 15U and 16U age divisions has officially opened, and if you think your team deserves a shot at winning a championship title, now is your chance to prove it. Teams from all organizations in Washington, Idaho, Oregon, Montana, Alberta and Vancouver, B.C. are encouraged to participate," said Santi.
"The goal is to have a legitimate Regional Champion in each age division at the elite club team level who has both competed against, and defeated, its competition at the highest level in the Northwest. We want only the most competitive teams to represent the Northwest region in the CABA World Series."
About TopBaseballTournaments.com
Founded in 2011, TopBaseballTournaments.com has helped many teams with travel baseball tournaments. The company's mission statement is "To provide the biggest stage possible for competitive teams to gain an invaluable experience by competing against each other."
For more information about us, please visit
http://www.topbaseballtournaments.com
Contact Info:
Name: Matt Santi
Email: support@topbaseballtournaments.com
Address:
Phone: (425) 308-0353
Organization: TopBaseballTournaments.com
Source: http://marketersmedia.com/topbaseballtournaments-com-announces-plans-for-2013-regional-championship-tournaments/2729/