January 03, 2013 at 09:41 AM EST
Are 'Three Gorges' the New 'Fiscal Cliff'?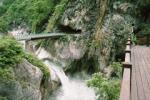 Well, that didn't take long. Forget the rally; all the headlines were about fears of the looming mini-"fiscal cliff" coming. Let's agree on one thing: get rid of the word "fiscal cliff." So 2012. We need a new term.
Related Stocks:
6.125 GS 60 SRN
Amazon.Com, Inc.
BANK OF AMERICA CORP.
BARNES & NOBLE, Inc.
Bebe Stores, Inc.
CITIGROUP, Inc.
Costco Wholesale Corp
Fred's, Inc.
GAP, Inc.
GOLDMAN SACHS GROUP, Inc.
KOHLS CORPORATION
MACY'S, Inc.
NORDSTROM, Inc.
Ross Stores, Inc.
TARGET CORPORATION
TJX COMPANIES, Inc.
The Wet Seal, Inc.