January 08, 2013 at 00:52 AM EST
Could Small Investors Be the Real 'Smart Money'?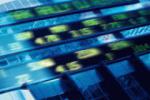 On Wall Street, the retail investor is often seen as the dumb money. As the thinking goes, by the time Main Street has caught onto a bullish or bearish trend, it's time for the so-called smart money-the professionals-to do the opposite. Those days may be over, thanks to an index by TD Ameritrade being unveiled Tuesday.