January 08, 2013 at 18:07 PM EST
Cramer: These Stocks Don't Stay Down for Long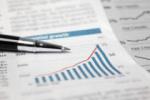 Shrewd investors identify themes as they put money to work. "These are the stocks that don't stay down for long - those are the stocks that tend to bounce back," said Cramer.
Related Stocks:
BRICK
Berkshire Hathaway
D.R. HORTON, Inc.
FORTUNE BRANDS HOME & SECURITY, Inc.
HOME DEPOT, Inc.
HOVNANIAN ENTERPRISES
Hovnanian Enterprises Inc. Dep Shr Srs A Pfd
LENNAR CORPORATION
LOUISIANA-PACIFIC CORP.
LOWES COMPANIES, Inc.
MASCO CORPORATION
MOHAWK INDUSTRIES, Inc.
NEWELL RUBBERMAID, Inc.
OWENS CORNING
PIER 1 IMPORTS, Inc.
PLUM CREEK TIMBER COMPANY, Inc.
PULTEGROUP, Inc.
STANDARD PACIFIC CORP.
Stanley Black & Decker, Inc
TOLL BROTHERS, Inc.
VULCAN MATERIALS COMPANY
WEYERHAUSER COMPANY
WHIRLPOOL CORP.
WILLIAMS-SONOMA, Inc.