January 13, 2013 at 22:37 PM EST
What Are Gold Bugs Afraid Of?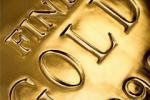 The price of an ounce of fine gold entered this Millennium at $271.1, one of the lowest gold prices in the previous 20 years. Since then, the price of gold has soared more than five-fold. Corrected for inflation, gold returned a whopping 480 percent.