January 21, 2013 at 01:06 AM EST
Time to Switch Into European Equities?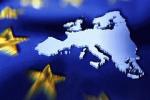 Analysts tend to start each year optimistically. 2010, 2011 and 2012 all saw an upbeat start to the year for global stock markets. 2013 is hailed by many equity strategists as the start of the long-anticipated "great rotation", with investors moving into stocks out of bonds, ending the reign of the bond bull market in recent years. But it's European stocks that are being seen as particularly investable.