January 28, 2013 at 15:18 PM EST
Are Mutual Fund Investors Really "Dumb Money"?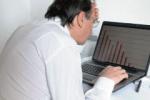 We are now in our third week of inflows into stock mutual funds. In the last three weeks, $14.9 billion has gone into equity mutual funds, the highest three-week move since January 2001, according to Lipper.