February 01, 2013 at 12:36 PM EST
Should You Bet Your Chips on Qualcomm?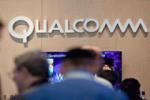 In their earnings report, Qualcomm showed that revenue increased by 29% year-over-year, and earnings per share came in at $1.26 versus expectations of $1.13. The strong earnings should have come as no surprise, given that Qualcomm is a dominant force in the smartphone market.