February 05, 2013 at 13:44 PM EST
Page Flip Software Now Helps Profits During Shopping Seasons
The newest version of 3D PageFlip Professional, a 3D virtual flip book maker, helps businesses profit during shopping festivals. Many tools are available to advertise products and discounts, for example, during the Christmas season or around Valentine's Day. The flip book PDF software provides a creative and attractive means to inform customers on product discounts and what is available for purchase.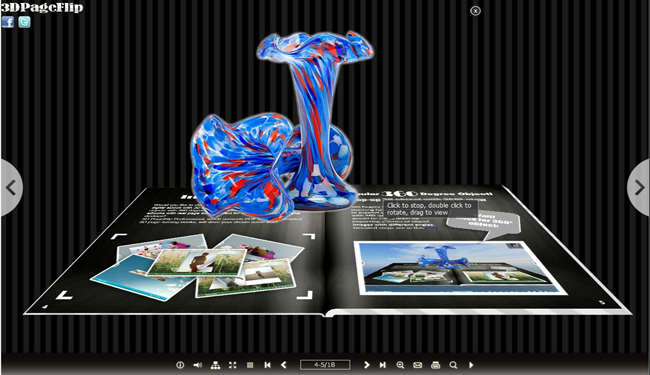 Around the times people are most likely to buy gifts, there is a barrage of advertising. The Internet has become the most sought after medium for companies to market to customers. While the level of marketing for so many products can be overwhelming, it is a visually appealing advertising strategy that often draws more customers. The ability to spark intrigue and add multimedia such as videos, slideshows, and 3D animations helps during times when the competition is fierce.
Christmas is the most popular time for shopping. Colorful and interactive graphics help to attract attention. The symbolism and visually stimulating items seen during the holiday afford many options for designing a virtual flip book. Products available for discount can be displayed prominently and highlighted in sections that are easy to find. Other holidays such as Valentine's Day, Father's Day, and Mother's Day are traditionally celebrated by exchanging gifts.
Text alone is not enough to sell. Successful marketing depends on a more creative approach, such as adding different text styles, images, and other graphics and effects. Background images can be selected with 3D PageFlip Professional, making the interface more appealing. Spinning and tilting effects add a unique quality, as the reader has the sense of seeing the pdf to flipbook from various angles.
In the new 3D flipbook software version 1.5.7, even more options are available. Text can be displayed in various fonts, with the size, color, and bold or italic options now available. Users can also align text and add 3D fonts. With numerous font background filling effects and 12 font effects, each message can feature a unique look and appeal to help the product and stand out from everything else. Also, multiple images and flash objects can be added as a new page, while Moving and Flexible templates have been added to optimize designs.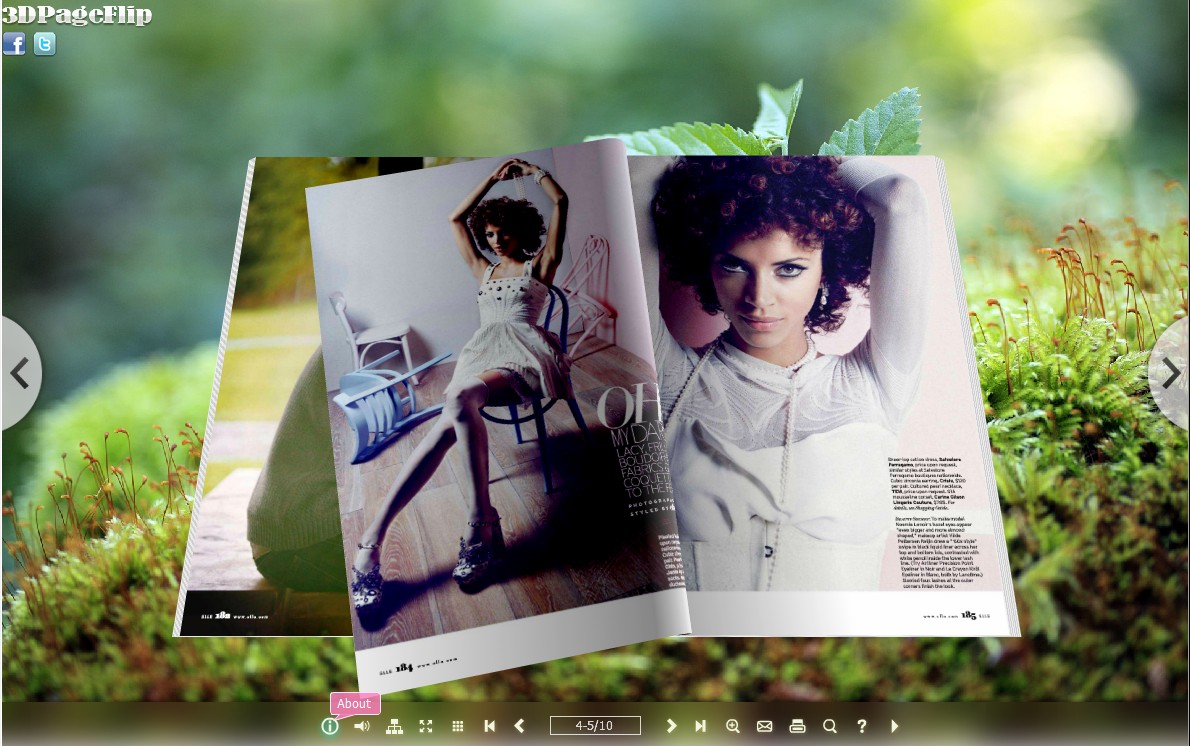 Each text, graphic, and interactive feature of 3D page flip software enables users to create an attention-grabbing e-brochure or catalog during high shopping seasons. Retailers can use the software to make the most of these profitable times. To learn more, visit the software webpage at http://www.3dpageflip.com/pageflip-3d-pro/index.html.
| | |
| --- | --- |
| Permalink to: Page Flip Software Now Helps Profits During Shopping Seasons | http://www.wireservice.co/world-news/page-flip-software-now-helps-profits-during-shopping-seasons/5924/ |
| | |
| --- | --- |
| Include this: Page Flip Software Now Helps Profits During Shopping Seasons | <a href="http://www.wireservice.co/world-news/page-flip-software-now-helps-profits-during-shopping-seasons/5924/"><"Page Flip Software Now Helps Profits During Shopping Seasons"></a> |