February 26, 2013 at 08:59 AM EST
Use Flipbook Maker Pro To Create Video Contents For Page Turning Book
Hong Kong, China - Page turning software – FlipBook Creator Professional v1.8.8 is upgraded on recently. Few bugs are fixed and new features are added. The main feature that should be highlighted is the capability of embedding YouTube video and FLV video. Video is an important factor and it is applied to many fields such as entertainment, advertisement and Internet since many years ago. It is a versatile tool for communicating a business message, educating the viewer on any topic, and for personal projects showing someone's talents or ideas.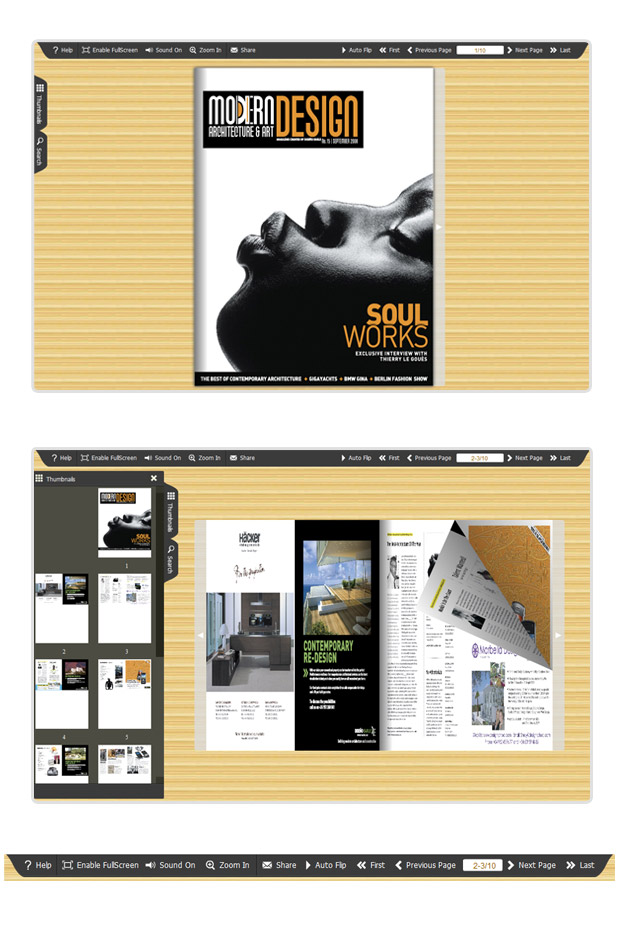 Flippingbook is really a good way to present information, and the majority of readers think it is relaxing and entertaining to read it at one's leisure time. As everyone know that the net is full of multimedia, the company has taken it one step further and introduced the ability embed videos in flip books. These help to make the e-books more informational and provide the audience more opportunities to get the info. Content shown on videos nowadays has already been seen to become highly useful, thus embed video within a pdf to flippingbook will be able to make it to be more desirable to view.
YouTube is the largest resource of videos sharing platform on the Internet. Anyone is allowed to upload the video onto the site, and also businesses and websites would add link direct to YouTube video in order to relay information. In FlipBook Creator Professional v1.8.8, these could be easily embedded with the software's Flip Page Editor. Once the PDF document is imported in, videos could be added by simple steps of the "Edit Page" as well as clicking "Insert YouTube". After that, creator can customize the parameters of the videos in the right integrated form. Adding FLV video is very easy in the same user-friendly interface as well.
Along with video being dominant type of multimedia on the internet, the inlayed video function of flipbook maker pro is really a very helpful feature. It's a very visual way of communicating a message. Talking for an audience or even showing all of them something is easier and can be achieved in an innovative and entertaining method to build the rapport. It's also effective at promoting brand images, motivating customers, and showing expertise.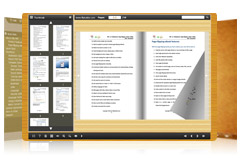 For individuals, videos give a unique chance to show knowledge and expertise, and make a memorable impact. Most people think it is easier to view a movie than to continuously study text off a screen. For individuals or companies, this makes it to be an infinitely more effective kind of content. Through an academic perspective, exactly the same concept is applicable. Any topic could be explained, with graphics along with other elements incorporated, creating a good immersive academic experience to assist anyone to obtains the point.
All of these make the actual page flip software associated with video really promising, increasing the actual relevance of flip books on the web. For more info on FlipBook Creator Professional v1.8.8, inlayed video assistance, and additional features, please visit: www.flippagemaker.com/flippingbook-maker-pro/index.html.
| | |
| --- | --- |
| Permalink to: Use Flipbook Maker Pro To Create Video Contents For Page Turning Book | http://www.wireservice.co/technology/use-flipbook-maker-pro-to-create-video-contents-for-page-turning-book/6878/ |
| | |
| --- | --- |
| Include this: Use Flipbook Maker Pro To Create Video Contents For Page Turning Book | <a href="http://www.wireservice.co/technology/use-flipbook-maker-pro-to-create-video-contents-for-page-turning-book/6878/"><"Use Flipbook Maker Pro To Create Video Contents For Page Turning Book"></a> |