February 28, 2013 at 19:36 PM EST
Flash Flip Software Provider, FlipPageMaker Announces Their 2013 Goal, Make Flip Book Converter The Most Professional
Hong Kong, China – FlipPageMaker.com had made many improvements in the past 2012 and the company sets a new gold for 2013 after the Chinese Spring Festival. The company will continue to make its products perfect for old and new users. Completed customer service system is built up including email support and FAQ tutorial page. Users can request help whenever and receive timely reply. Professional technical support team is ready to answer and solving any issues for individual or company users.
The company had also received many suggestions about its two main products, FlipBook Creator and FlipBook Creator Professional. Many bugs were fixed to make the software achieve outstanding performance. The company now provides several PDF to flippingbook programs along with a series of free flip book makers for textual content documents. Enhancements have stayed launched because clients asked for new functions or even additional recommendations. The organization did tirelessly in the last 12 months to enhance its product line.
FlipPageMaker Software Business releases software programs that are compatible with Windows and Mac OS. The products like digital magazine software are used for the conversion of documents to flash-based flipping book from PDF. It's also suitable especially for iPad, iPhone, or other Android devices. The company has additionally launched the Flash flip software to take care of all of the work for clients who're much more comfortable in the hands of a professional.
FlipPageMaker.com has also worked to expand its business, adding trademarks for images and graphics for itself and third party licensors. In over the past year, copyright protection in the United States and internationally has also been established as the company has matured. And now, the most crucial task is to perfect the quality of the products, to make sure that users can operate the   flipbook converter with fewer and fewer issues occurred. This is also a critical strategy to standout among many competitors. Multimedia has never been so important and the digital publishing tools are intended to make using it in digital flipbooks much easier.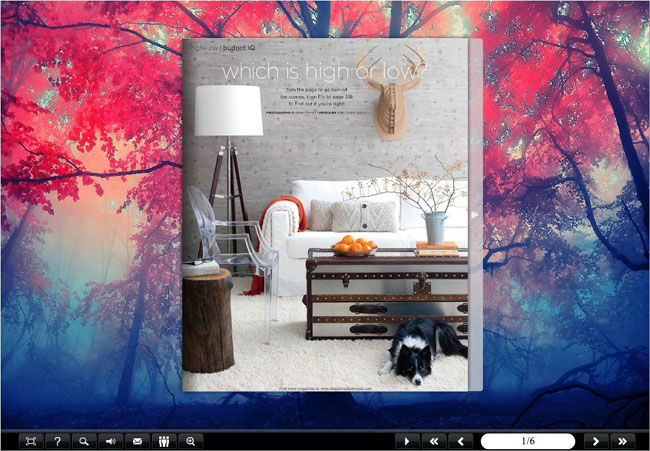 The organization provides numerous options for making flipbooks on various system platforms. All of them remains improved via customer comments and also the company's devoted personnel. New features have been improved based on users feedback. New and old users are now able to depend on electronic online magazine software program to create online publishing easy for all of them. For more information concerning the organization and its software, go to http://flippagemaker.com/index.html
| | |
| --- | --- |
| Permalink to: Flash Flip Software Provider, FlipPageMaker Announces Their 2013 Goal, Make Flip Book Converter The Most Professional | http://www.wireservice.co/technology/flash-flip-software-provider-flippagemaker-announces-their-2013-goal-make-flip-book-converter-the-most-professional/7070/ |
| | |
| --- | --- |
| Include this: Flash Flip Software Provider, FlipPageMaker Announces Their 2013 Goal, Make Flip Book Converter The Most Professional | <a href="http://www.wireservice.co/technology/flash-flip-software-provider-flippagemaker-announces-their-2013-goal-make-flip-book-converter-the-most-professional/7070/"><"Flash Flip Software Provider, FlipPageMaker Announces Their 2013 Goal, Make Flip Book Converter The Most Professional"></a> |