March 14, 2013 at 07:11 AM EDT
New Helicopter Tour Sightseeing Services Launched In Auckland By Air New Zealand
Air New Zealand (Helicopter Me) based in Auckland New Zealand is announcing the launch of their new sightseeing helicopter tour services.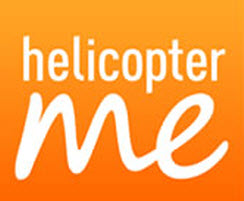 [Press Release Distribution]
New Zealand-based helicopter tour company Helicopter Me has expanded its offerings of helicopter tours in the Auckland area The organization has a full repertoire of tours including city and coastal scenic tours, fly in and dine outs, and several helicopter adventure tours.
In addition, Helicopter Me recently partnered with Air New Zealand and Alert Taxis to offer travelers helicopter taxi service to and from the Auckland Airport. Helicopter Me is the only Helicopter Tour operator with a base at the Auckland Airport. This gives them the ability to offer convenient helicopter taxi service instead of waiting around for ground transportation.
For couples wanting the movie star treatment, the Fly In Dine Out Helicopter Tours continue to be extremely popular.
Options for the Fly In Dine Out Tours include:
• Mudbrick Vineyard – Includes a flight across the majestic Hauraki Gulf and dining at the celebrated Mudbrick Vineyard Restaurant.
• Cable Bay – Fly over Rangitoto Island before landing on Waiheke Island to enjoy a meal at Cable Bay Restaurant.
• Cable Bay Waiheke – Includes a helicopter ride to Cable Bay followed by a stylish landing at the award-winning Cable Bay Vineyard, and a beautiful dining experience at Cable Bay Restaurant.
• Earthsong Great Barrier Island – Soar over the Hauraki Gulf and Great Barrier before landing at the 5-star Earthsong Lodge to enjoy an award-winning lunch in paradise.
Helicopter Me spokesman Richard Poppelwell stated, "Helicopter Me experiences are designed to be something you remember for the rest of your life. We design each tour to with the goal that guests will be talking about the memories they made for years to come."
About Helicopter Me
Helicopter Me is the leading Helicopter Tours operator in Auckland, New Zealand. The organization is the fully owned and operated tourism brand of North Shore Helicopters Limited (NSH), one of New Zealand's largest and most respected helicopter companies, established in 1983. Helicopter Me and NSH is owned by brothers, Richard and Stuart Poppelwell, who have vast experience in the aviation and corporate worlds
For more information about us, please visit
http://www.helicopterme.co.nz/Contact+Us.html
Contact Info:
Name: Richard Poppelwell
Email: info@helicopterme.co.nz
Address: 300 Postman Road Dairy Flat 0794 AUCKLAND, New Zealand
Phone: 09-303 4354
Organization: Helicopter Me
Source: http://marketersmedia.com/new-helicopter-tour-sightseeing-services-launched-in-auckland-by-air-new-zealand/6318