March 26, 2013 at 13:37 PM EDT
Fight Over Minimum-Wage Hike Heats Up on Main St.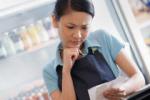 The fight over a minimum-wage increase, which many small businesses pay their employees, has begun in Congress. And small employers on both sides of the issue - armed with plenty of Tweets, videos, press releases and studies - have entered the fray.