April 01, 2013 at 07:21 AM EDT
Vote Now! Apple vs. General Electric-Which One Should Win?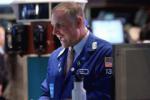 Apple and GE vie for the third spot in our "Squawk Box Money Madness" stock tournament's "Favored 4" round. Vote now on our Facebook page to send one of them through and the other packing.