April 17, 2013 at 09:40 AM EDT
20,000 Mobile Rewards Windfall Saves Mom Hit By Credit Crunch
A North Carolina Mom got a very welcome surprise when she won 20,000 credits from the Mobile Rewards iPhone app – right when she needed it most.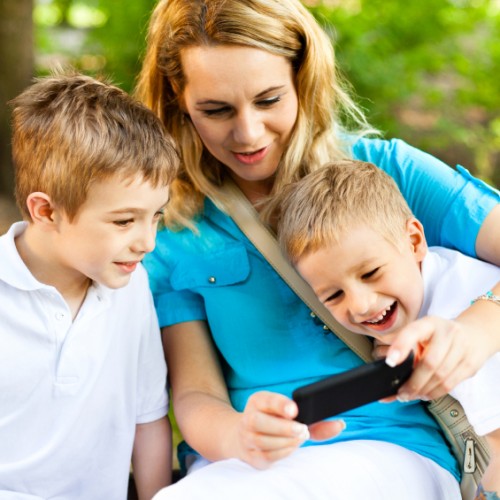 [Press Release Distribution]
Like many American families right now, finances were getting uncomfortably tight for North Carolina Mom Andrea. With a family depending on her, and cash flow drying up after Christmas she was down to choosing between groceries and gas, and starting to pray for a miracle.
And it came from the most surprising of sources. After learning about the Mobile Rewards App through a blog, she joined up to see if it could help her make a bit of extra cash.
After checking out the program options she found that the tasks were not time consuming or boring, but simple and easy to complete. "And the payout options are the best too!" she said.
Mobile Rewards is a mobile phone app that pays individuals in credits redeemable for cash, which is downloadable on Apple and Android smartphones. It gives consumers the opportunity to make cash from doing simple tasks like watching videos, visiting websites or taking free trials of products and services.
"Many families are feeling the pinch in these tougher financial times, so it's great to be able to deliver a platform through which anyone can earn some extra cash in their spare time. Even if it's just for buying something fun like game apps for the kids, it helps make life that little bit easier and more fun" says Liz, Mobile Rewards Marketing Manager.
But it was more than just fun for Andrea, who was worrying that she wasn't going to make it through the week.
Luckily Mobile Rewards was able to deliver the credit bonus right away, which Andrea could then redeem instantly for cash through Paypal.
"Yes, it was a true blessing and could not have been received in a better time. I guess when you get in a bind you never know where help will come from and this was such a wonderful surprise!" she said.
Many people don't realize that they could be earning cash on their mobile phone this way. Businesses across America and the world are keen to introduce their products and services to new customers, and through Mobile Rewards consumers can be rewarded for their interest.
And with bonuses like 20,000 credits up for grabs, it's no wonder that thousands of people are joining up and eager to participate!
"It's great that the 20,000 credit bonus went to someone who really needed it, and all she had to do to be in the running was to download the app and start earning rewards. It was such a success that there's sure to be another big giveaway again soon"
Mobile Rewards is a free downloadable app now available for both iPhone or Android devices for users in the USA and Canada. For more information please visit the website at http://mobilerewards.net or watch this short video on how the Mobile Rewards App works:
About Mobile Rewards
Mobile Rewards creates apps which introduces businesses directly to consumers via a smartphone rewards platform. Their apps allow businesses to take advantage of the booming mobile device usage, whilst users are able to discover products and services that they are interested in, and be rewarded for their interest and participation.
For more information about us, please visit
http://mobilerewards.net
Contact Info:
Name: Liz
Email: liz@mobilerewards.net
Address: PO Box 7775-45093, SAN FRANCISCO, CA
Phone:
Organization: Mobile Rewards Pty Ltd
Source: http://marketersmedia.com/20000-mobile-rewards-windfall-saves-mom-hit-by-credit-crunch/10153