April 18, 2013 at 09:20 AM EDT
Loansforpoorcredit.net Now Offers a New Loan Service for Bad Credit Borrowers
As the proportion of U.S. borrowers with bad credit steadily rises, loan comparison specialist site Loansforpoorcredit.net offers a new loan introduction service geared specifically towards the needs of this demographic.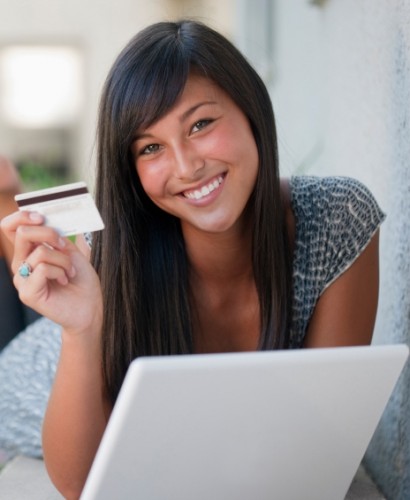 [Press Release Distribution]
Experian, one of the largest credit reference agencies in the United States, has released statistics showing that, of the 220 million Americans that have credit files from the three major bureaus (Experian, Equifax and TransUnion), 1 in 5 have very poor credit.
Also known as "deep subprime scores," those individuals with credit scores below 550 are a rapidly growing sector of the consumer finance community. Research from Experian also found that between the third quarter of 2006 and the second quarter of 2009, the number of individuals with subprime scores leapt by almost 17% to a massive 40 million. This figure is expected to have grown exponentially since then.
Loansforpoorcredit.net is a McAfee Secure™ consumer finance and loan comparison site that has been developed in order to service the needs of those consumers, by aggregating and gathering a selection of the most reputable online lenders that specialist in offering finance deals to bad credit consumers.
Loansforpoorcredit.net made the announcement of the service in the following statement, "As the number of Americans with bad credit rises, we need to stand up and offer these consumers viable access to quick loans. Our new system offers a new loan matching service that can be accessed through an online form that takes 2 minutes to complete. Once completed and submitted, a panel of waiting lenders instantly reviews the applications and can provide online approval where indicated, within 3 minutes. With loans being paid out within 24 hours, consumers need not suffer long intimidating and biased application processes that are stacked against bad credit borrowers. The Loansforpoorcredit.net system is fair to all, with all credit backgrounds treated without prejudice."
For more information about us, please visit
https://www.loansforpoorcredit.net/
Contact Info:
Name: Sam Malka
Email: info@loansforpoorcredit.net
Address:
Phone: 305-424-8313
Organization: LoansforPoorCredit.net
Source: http://marketersmedia.com/loansforpoorcredit-net-now-offers-a-new-loan-service-for-bad-credit-borrowers/10258