April 19, 2013 at 09:11 AM EDT
Distracted Driving Campaign Is Making People Cognizant Of Dangers Of Texting And Driving
The Szantho Law Firm observes distracted driving awareness month by urging all drivers to drive responsibly and without diversions.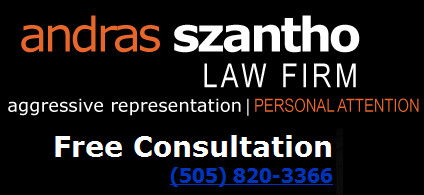 [Press Release Distribution]
April is Distracted Driving Awareness Month, and The Szantho Law Firm (http://szantholaw.com) encourages all drivers to drive responsibly and stop diversions at the wheel. Recent Department of Transportation (DOT) studies indicate that the public understands the dangers, but many still participate in the irresponsible behavior. The results show that while the majority of people would like to see the practices of texting and talking on handheld devices while driving banned, 27% of adults admit to texting and driving anyway and 45% indicate that they still make or receive calls on handheld devices. This has led the DOT to estimate that 30% of collisions each year can be attributed to distracted driving.
"Accidents caused by distracted driving are preventable," says Szantho Law Firm founder, Andras Szantho. "Nearly one-third of collisions are caused by drivers being engaged in another task when they should have been focused on the road, and despite the fact that most people want the behavior to stop there is still a large percentage of drivers who continue the reckless practice."
Public awareness campaigns are making people cognizant of the dangers, with 96% of respondents to DOT studies indicating that texting while driving should not be permitted and 80% saying talking on a handheld device while driving should be banned. However, of those surveyed who admitted to talking or texting behind the wheel many thought that they were safe while doing so; only engaging in the practices after slowing down or when stopped at intersections. Despite their claims, closed course tests show that a person texting behind the wheel is 23 times more likely to cause a collision than a person focused solely on driving. "The fact is: Distracted Driving is negligent driving," says Szantho.
The Szantho Law Firm has offices in both Albuquerque and Santa Fe, New Mexico. They handle a variety of personal injury cases, including: motorcycle accidents, automobile accidents, slip-and-fall, traumatic brain injury, medical malpractice and more. They can be reached for a free consultation at (505)-820-3366.
For more information about us, please visit
http://www.szantholaw.com
Contact Info:
Name: Andras Szantho
Email: szanthoa@aol.com
Address: 150 Washington Ave, Ste. 202 Santa Fe, NM 87501
Phone: (505) 820-3366
Organization: Szantho Law Firm Personal Injury Lawyer
Source: http://marketersmedia.com/distracted-driving-campaign-is-making-people-cognizant-of-dangers-of-texting-and-driving/10473