July 30, 2013 at 08:00 AM EDT
Selectica and CRMantra Partner to Accelerate Time-to-Value in Implementation for Configure Price Quote (CPQ) Customers
Newly-Formed Partnership Will Also Facilitate Collaboration on CPQ Technology for Multi-Channel Selling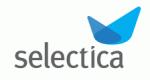 SAN MATEO, CA -- (Marketwired) -- 07/30/13 -- Selectica (NASDAQ: SLTC), provider of software that accelerates sales cycles and streamlines contract processes, today announced that it has partnered with CPQ implementation experts CRMantra. The partnership will leverage CRMantra's deep domain experience in structuring successful CPQ implementations, particularly with Siebel and Oracle customers, to ensure that Selectica can scale effectively and put the right processes in place for enterprise customers to facilitate long-term usage of the system.
"Today's businesses are seeking out solution providers with expertise in seamlessly embedding best in class, cloud-based technology with legacy components," said Amit Garg, Founder and Chief Executive Officer of CRMantra. "By partnering with Selectica, we not only ensure that configure price quote contract software will be implemented successfully for customers, but also that the implementation will be solidified by best practices that set the stage for users to adopt the solution more readily."
The new relationship between CRMantra and Selectica will:
Enable companies to better execute multi-channels sales strategies, including those for the web, mobile, partners, resellers, and cross-geographical direct sales
Create consistency for pricing, catalogs, promotions, and sales discounting rules across the enterprise to ensure companies can keep up with market changes and internal sales process adjustments
Structure entire sales processes, seamlessly integrating adjacent systems to create a straight line from lead to quote to order fulfillment


"At the end of the day, we're here to solve customers' business problems," said Mike Mothersbaugh, Selectica Executive Vice President of Worldwide Sales. "CRMantra has proven over the years to be highly adept at understanding those problems, and their experience and thought leadership make our partnership a very synergetic fit. We look forward to working with them to ensure long-term customer success that starts immediately with a seamless implementation of proven technology."
About Selectica
Selectica (NASDAQ: SLTC) develops innovative software that the world's most successful companies rely on to improve the effectiveness of their sales and contracting processes. Our guided selling, sales configuration, and contract lifecycle management solutions support the Global 2000 and growing mid-size firms in closing billions of dollars' worth of business each year. Our patented technology, delivered through the cloud, makes it easy for customers in industries like high-tech, telecommunications, manufacturing, healthcare, financial services, and government contracting to overcome product and channel complexity, increase deal value, and accelerate time to revenue.
For more information:
About CRMantra
CRMantra (www.CRMantra.com) helps you get the most of out of your customer management application through its innovative solutions and services. From Sales and Service Management to Master Data Management to Pricing and Order Management, CRMantra's proven ability to align business strategy with enabling technology delivers superior UX for end-customers, partners, and internal sales and service users
Reach us at:
Email: marketing@CRMantra.com
Web: www.CRMantra.com
Facebook: facebook.com/CRMantra
Twitter: @CRMantra
LinkedIn: www.linkedin.com/company/CRMantra
Phone: +1 415 839 9672
Forward-looking Statements
Certain statements in this release and elsewhere by Selectica are forward-looking statements within the meaning of the federal securities laws and the Private Securities Litigation Reform Act of 1995. Such statements may include, without limitation, statements regarding business outlook, assessment of market conditions, anticipated financial and operating results, strategies, future plans, contingencies and contemplated transactions of the company. Such forward-looking statements are not guarantees of future performance and are subject to known and unknown risks, uncertainties and other factors which may cause or contribute to actual results of company operations, or the performance or achievements of the company or industry results, to differ materially from those expressed, or implied by the forward-looking statements. In addition to any such risks, uncertainties and other factors discussed elsewhere herein, risks, uncertainties and other factors that could cause or contribute to actual results differing materially from those expressed or implied for the forward-looking statements include, but are not limited to the on-going global recession; fluctuations in demand for Selectica's products and services; government policies and regulations, including, but not limited to those affecting the company's industry; and risks related to the company's past stock granting policies and related restatement of financial statements. Selectica undertakes no obligation to publicly update any forward-looking statements, whether as a result of new information, future events or otherwise. Additional risk factors concerning the company can be found in the company's most recent Form 10-K, filed by the company with the Securities and Exchange Commission.