August 08, 2013 at 08:00 AM EDT
Selectica Announces Financial Results for the First Quarter of Fiscal 2014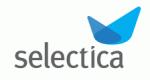 SAN MATEO, CA -- (Marketwired) -- 08/08/13 -- Selectica, Inc. (NASDAQ: SLTC), provider of software that accelerates sales cycles and streamlines contract processes, today announced financial results for its fiscal first quarter ended June 30, 2013.
Selectica Chairman Michael Brodsky said, "Our first quarter was overall weaker than anticipated. However, I remain fully confident in our potential to continue to grow our top-tier client base and seize the opportunity to supply best-in-class CPQ and contract management solutions to a growing, global market."
"We're pleased to have completed a capital raise earlier in the quarter resulting in net proceeds of approximately $5.2 million through the sale of stock and warrants," said Todd Spartz, Selectica Chief Financial Officer. "We did, however, recognize increased bad debt, resulting in a quarter-over-quarter increase of $415,000 within general administrative expense."
Financial highlights
Selectica delivered the following financial results for the first quarter of fiscal 2014:
Recurring revenue:

Selectica grew recurring revenue from $2.6 million in Q1 FY 2013 to $3.2 million in Q1 FY2014, a year-over-year increase of 20%.
Billings:

Billings for Q1 FY2014 were $3.3 million, compared to $4.1 million in Q1 FY2013, a 21% decrease year-over-year. Billings were $6.7 million in Q4 FY2013. The company defines billings, a non-GAAP financial measure, as revenue recognized during the period plus the change in deferred revenue from the beginning to the end of the period. Please refer to the financial tables below for a reconciliation of this non-GAAP measure to GAAP.
Deferred revenue:

As of Q1 FY2014, the company had deferred revenue of $6.8 million, a 2% year-over-year increase from Q1 FY2013, when deferred revenue was $6.7 million. As of Q4 FY2013, deferred revenue was $7.9 million.
Business highlights
Business highlights from Q1 FY2014 include:
Equity financing to fuel SaaS revenue growth:

In May, Selectica secured equity financing to be delivered over the course of two quarters and to be used to fuel additional sales presence both in North America and EMEA. The total value of the raise was $6.4 million with the first installment being $5.7 million (net $5.2 million).

Summer release featuring major CPQ enhancements:

Selectica's summer release, announced in June, introduced a series of significant enhancements to its core configure price quote solution, including a comprehensive analytics dashboard, workflows that can be configured according to user needs, and an out-of-the-box integration with Selectica Contract Lifecycle Management for a seamless path from configuration, pricing, and quoting through to contract management.

Launch of Selectica CPQ for NetSuite:

At NetSuite's annual user conference, SuiteWorld 2013, Selectica launched its Selectica CPQ for NetSuite offering, giving NetSuite users the opportunity to expand the value of their investment, and configure, price, and quote accurate deals from their NetSuite environment.

Selectica CLM 6.0 release:

Selectica announced the release of Selectica Contract Lifecycle Management (CLM) 6.0 which features an integration with DocuSign, improved contract approvals visibility, and a revamped composer UI to simplify approvals rule modeling.

Growing presence in EMEA:

Selectica expanded its global operations into EMEA territory, adding two sales representatives local to the area dedicated to nurturing overseas pipeline.
Additional results
Total revenues for Q1 FY2014 were $4.4 million, compared to $4.2 million for Q1 FY2013, a year-over-year increase of 5%. Total revenues were $4.2 million in Q4 FY2013.
Net loss applicable to common stockholders for Q1 FY2014 was $2.9 million, or $(0.97) per share, compared to a net loss applicable to common stockholders of $709,000, or $(0.25) per share in Q1 FY2013, and a net loss applicable to common stockholders of $2.1 million, or $(0.73) per share, in Q4 FY2013. On a non-GAAP basis, excluding the non-cash accounting effects of our warrants, preferred stock, and stock-based compensation, the company lost $1.8 million or $(0.60) per share, compared to a loss of $501,000 or $(.18) per share in Q1 FY2013 and $1.3 million or $(0.47) per share in Q4 FY 2013.
Complete financial results for Q1 FY2014 can be found in the attached financial tables.
About Selectica, Inc.
Selectica, Inc. (NASDAQ: SLTC) develops innovative software that the world's most successful companies rely on to improve the effectiveness of their sales and contracting processes. Our guided selling, sales configuration, and contract lifecycle management solutions support the Global 2000 and growing mid-size firms in closing billions of dollars' worth of business each year. Our patented technology, delivered through the cloud, makes it easy for customers in industries like high-tech, telecommunications, manufacturing, healthcare, financial services, and government contracting to overcome product and
channel complexity, increase deal value, and accelerate time to revenue.
For more information:
Non-GAAP financial measures
Selectica provides quarterly and annual financial statements that are prepared in accordance with generally accepted accounting principles (GAAP). To help understand the company's past financial performance and future results, the company is providing non-GAAP financial measures to supplement the financial results that it provides in accordance with GAAP. The method the company uses to produce non-GAAP financial results is not computed according to GAAP and may differ from the methods used by other companies.
Forward-looking statements
Certain statements in this release and elsewhere by Selectica are forward-looking statements within the meaning of the federal securities laws and the Private Securities Litigation Reform Act of 1995. Such statements may include, without limitation, statements regarding business outlook, assessment of market conditions, anticipated financial and operating results, strategies, future plans, contingencies and contemplated transactions of the company. Such forward-looking statements are not guarantees of future performance and are subject to known and unknown risks, uncertainties and other factors which may cause or contribute to actual results of company operations, or the performance or achievements of the company or industry results, to differ materially from those expressed, or implied by the forward-looking statements. In addition to any such risks, uncertainties and other factors discussed elsewhere herein, risks, uncertainties and other factors that could cause or contribute to actual results differing materially from those expressed or implied for the forward-looking statements include, but are not limited to the on-going global recession; fluctuations in demand for Selectica's products and services; government policies and regulations, including, but not limited to those affecting the company's industry; and risks related to the company's past stock granting policies and related restatement of financial statements. Selectica undertakes no obligation to publicly update any forward-looking statements, whether as a result of new information, future events or otherwise. Additional risk factors concerning the company can be found in the company's most recent Form 10-K, filed by the company with the Securities and Exchange Commission.



                              SELECTICA, INC.
              Condensed Consolidated Statements of Operations
                  (In thousands, except per share amounts)
                                (Unaudited)

                                                      Three Months Ended
                                                   ------------------------
                                                     June 30,     June 30,
                                                       2013         2012
                                                   -----------  -----------

Revenues:
  Recurring revenues                               $     3,166  $     2,636
  Non-recurring revenues                                 1,206        1,540
                                                   -----------  -----------
    Total revenues                                       4,372        4,176
                                                   -----------  -----------

Cost of revenues:
  Cost of recurring revenues                               672          331
  Cost of non-recurring revenues                         1,236        1,228
                                                   -----------  -----------
    Total cost of revenues                               1,908        1,559
                                                   -----------  -----------

Gross profit:
  Recurring gross profit                                 2,494        2,305
  Non-recurring gross profit                               (30)         312
                                                   -----------  -----------
    Total gross profit                                   2,464        2,617
                                                   -----------  -----------

Operating expenses:
  Research and development                               1,103          931
  Sales and marketing                                    2,073        1,520
  General and administrative                             1,555          870
                                                   -----------  -----------
    Total operating expenses                             4,731        3,321
                                                   -----------  -----------
Loss from operations                                    (2,267)        (704)

Increase in fair value of warrant liability               (139)           -
Interest and other income (expense), net                   (15)          (5)
                                                   -----------  -----------
Net loss                                                (2,421)        (709)
Preferred stock accretion                                  477            -
                                                   -----------  -----------
Net loss applicable to common stockholders         $    (2,898) $      (709)
                                                   ===========  ===========

Basic and diluted net loss per common share
 applicable to common stockholders                 $     (0.97) $     (0.25)
                                                   ===========  ===========

Reconciliation to non-GAAP net loss:
Net loss applicable to common stockholders         $    (2,898) $      (709)
Increase in fair value of warrant liability                139            -
Stock-based compensation expense                           485          208
Preferred stock accretion                                  477            -
                                                   -----------  -----------
Non-GAAP net loss                                  $    (1,797) $      (501)
                                                   ===========  ===========

                                                   -----------  -----------
Non-GAAP basic and diluted net loss per share      $     (0.60) $     (0.18)
                                                   ===========  ===========

Weighted average shares outstanding for basic and
 diluted net loss per share applicable to common
 stockholders                                            3,000        2,807
                                                   ===========  ===========




                               SELECTICA, INC.
                    Condensed Consolidated Balance Sheets
                               (In thousands)
                                 (Unaudited)


                                                       June 30,   March 31,
                                                         2013        2013
                                                     ----------- -----------

ASSETS
Current assets
  Cash and cash equivalents                          $    13,913 $    12,098
  Accounts receivable                                      2,935       3,455
  Prepaid expenses and other current assets                  832         853
                                                     ----------- -----------
    Total current assets                                  17,680      16,406

Property and equipment, net                                  401         407
Other assets                                                  89          39
                                                     ----------- -----------
    Total assets                                     $    18,170 $    16,852
                                                     =========== ===========


      LIABILITIES, REDEEMABLE PREFERRED STOCK AND STOCKHOLDERS' EQUITY
Current liabilities
  Credit facility                                    $     5,561 $     6,000
  Accounts payable                                         1,006       1,010
  Accrued payroll and related liabilities                    850         982
  Accrued restructuring costs                                 35         232
  Warrant liabilty                                         2,407           -
  Other accrued liabilities                                   83         163
  Deferred revenue                                         5,413       6,153
                                                     ----------- -----------
    Total current liabilities                             15,355      14,540
                                                     ----------- -----------
  Long-term deferred revenue                               1,393       1,772
  Other long-term liabilities                                 20          20
                                                     ----------- -----------
    Total liabilities                                     16,768      16,332
                                                     ----------- -----------

Redeemable convertible preferred stock                       477           -
Stockholders' equity                                         925         520
                                                     ----------- -----------
    Total liabilities and stockholders' equity       $    18,170 $    16,852
                                                     =========== ===========




                              SELECTICA, INC.
              Condensed Consolidated Statements of Cash Flows
                               (In thousands)
                                (Unaudited)


                                                        Three Months Ended
                                                       --------------------
                                                        June 30,   June 30,
                                                          2013       2012
                                                       ---------  ---------

Operating activities
Net loss                                               $  (2,421) $    (709)
Adjustments to reconcile net loss to net cash used in
 operating activities:

Depreciation                                                  48         48
Loss on disposition of property and equipment                  2          -
Stock-based compensation expense                             485        208
Increase in fair value of warrant liability                  139          -
Changes in assets and liabilities:
  Accounts receivable (net)                                  520     (1,135)
  Prepaid expenses and other current assets                   21       (124)
  Other assets                                               (50)         -
  Accounts payable                                          (100)       535
  Accrued restructuring costs                               (197)         -
  Accrued payroll and related liabilities                   (132)    (1,157)
  Other accrued liabilities and long term liabilities       (102)        (8)
  Deferred revenue                                        (1,119)       (57)
                                                       ---------  ---------
Net cash used in operating activities                     (2,906)    (2,399)

Investing activities
  Purchase of property and equipment                         (44)       (58)
  Proceeds from maturities of short-term investments           -        199
                                                       ---------  ---------
Net cash (used in) provided by investing activities          (44)       141

Financing activities
  Credit facility borrowings, net                           (439)         -
  Employee taxes paid in exchange for restricted
   stock awards forfeited                                   (136)         -
  Proceeds from sale of common stock, preferred stock
   and warrants, net of issuance costs                     5,340        (36)
                                                       ---------  ---------
Net cash provided by (used in) financing activities        4,765        (36)

Net increase (decrease) in cash and cash equivalents       1,815     (2,294)
Cash and cash equivalents at beginning of the period      12,098     15,877
                                                       ---------  ---------
Cash and cash equivalents at end of the period         $  13,913  $  13,583
                                                       =========  =========




                              SELECTICA, INC.
                          Billings Reconciliation
                               (In thousands)
                                (Unaudited)


                                                       Three Months Ended
                                                    -----------------------
                                                      June 30,    June 30,
                                                        2013        2012
                                                    ----------- -----------

Total revenues                                      $     4,372 $     4,176
Deferred revenue:
End of period                                             6,806       6,664
Beginning of period                                       7,925       6,721
                                                    ----------- -----------
Change in deferred revenue                               (1,119)        (57)
                                                    ----------- -----------
Total billings (total revenues plus the change in
 deferred revenue)                                  $     3,253 $     4,119
                                                    =========== ===========