August 14, 2013 at 18:43 PM EDT
Cramer: Speed bump or stop sign for ImmunoGen?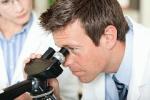 As a speculative biotech play, Cramer has been a fan of this stock for quite some time largely due to the way in which their drugs fight cancer. But, with shares tumbling more than 10% in only a month, what should you do with ImmunoGen?