January 24, 2014 at 13:04 PM EST
Gold & Silver: Strong Rally's Implications
NYSEARCA:SLV, NYSEARCA:GLD, NYSEARCA:IAU Related posts: Gold and Silver Trading Alert [SPDR Gold Trust (ETF), iShares Silver Trust (ETF)] Demand To Buy Physical Gold Remains Strong [SPDR Gold Trust (ETF), iShares Gold Trust(ETF)] Gold & Silver: A Trend Change Is Due [SPDR Gold Trust (ETF), iShares Silver Trust (ETF)] The Trend Is Still Down For Precious Metals [SPDR Gold Trust (ETF), iShares Silver Trust (ETF)] Harry Dent: How To Prosper In The Coming Downturn [SPDR Gold Trust (ETF), iShares Silver Trust (ETF)]
Przemyslaw Radomski: In short: Opening a speculative short position (half of the regular position) in gold, silver and mining stocks might be a good idea right now.
Yesterday, gold rallied significantly, mining stocks rallied less significantly (didn't close higher than on Tuesday) and silver moved higher very insignificantly. Let's see how much changed (charts courtesy of http://stockcharts.com.)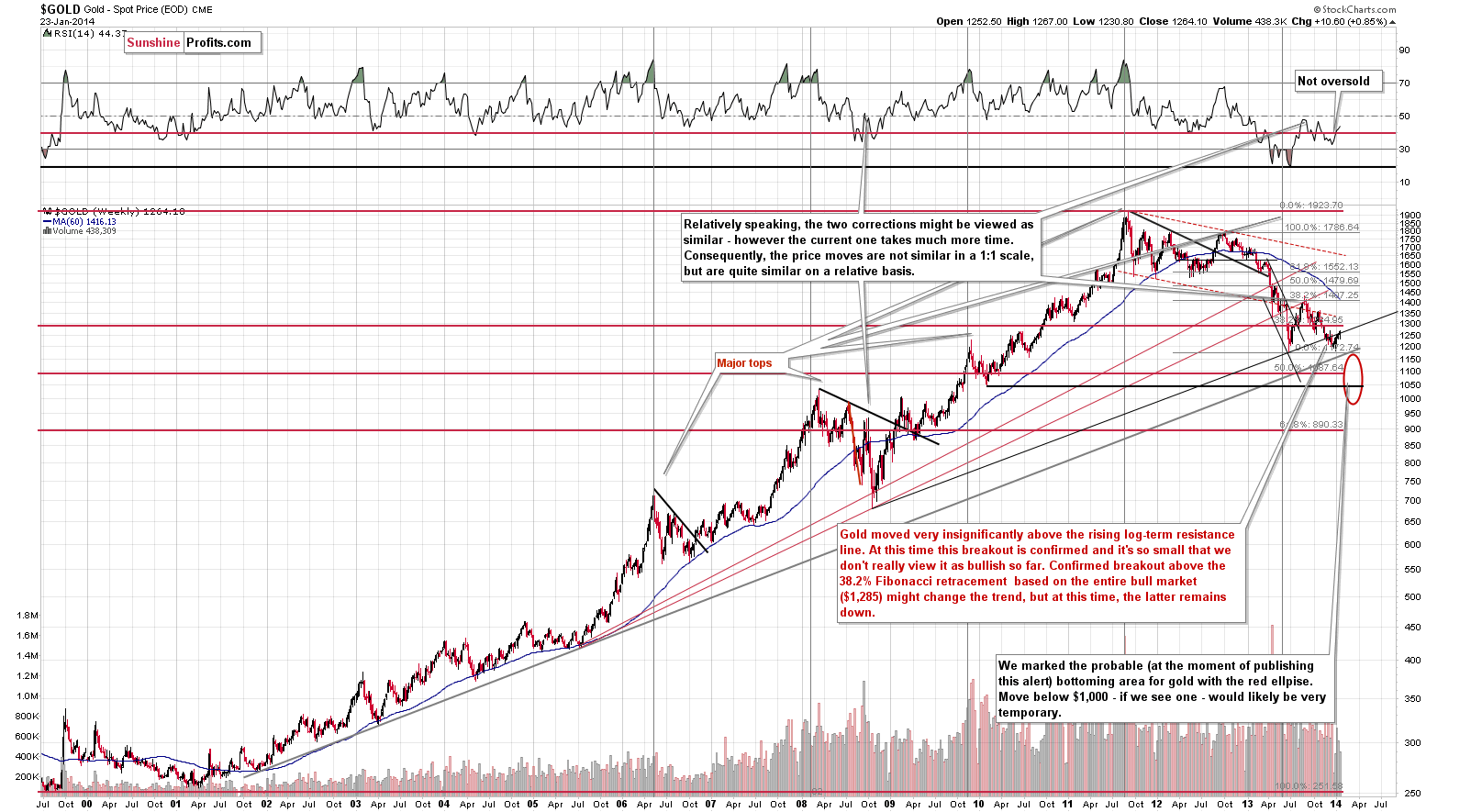 From the long-term perspective, not much changed. The move that we saw on Thursday was significant on a daily basis (as you can see on the chart below), but from the long-term perspective, it didn't cause significant changes. In fact, there were barely any changes to speak of. Yes, gold closed above the rising long-term support line, but the move above it was so insignificant from this perspective, that it's not even clear if it really happened. Obviously, we would need to see gold close above this line for at least 2 more trading days, but taking into account the significance of the resistance line discussed, we might need to see something more before we view the breakout as confirmed.
Please note that there is another major resistance quite close to where gold is now. We would still need to see the 38.2% Fibonacci retracement level being taken out (a confirmed breakout) before we can really discuss a change in the medium-term trend, which still remains down.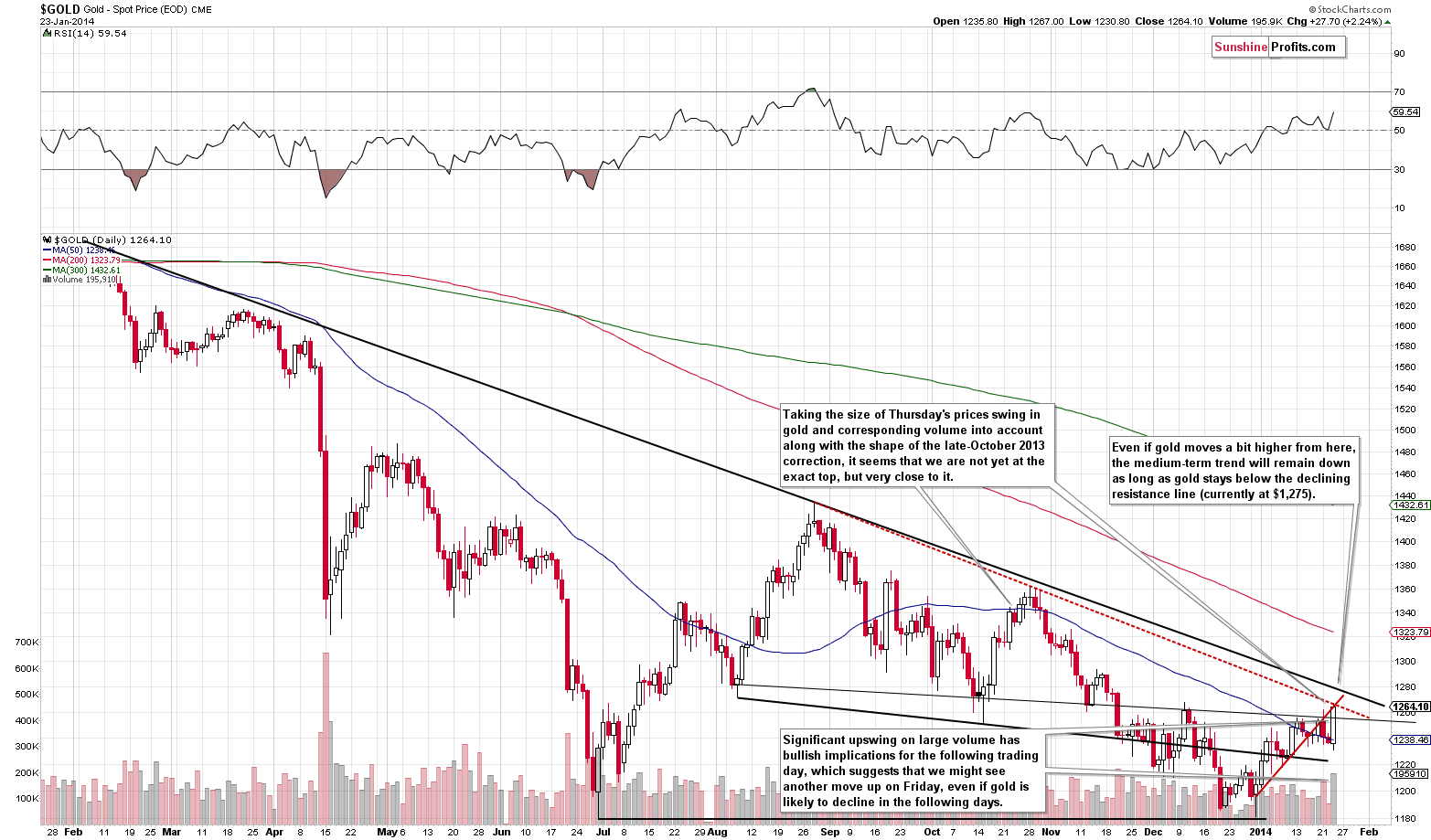 On the above chart, we have a bullish sign – a move above the previous January high that happened on significant volume. Such action is quite likely to be followed by another daily upswing (it doesn't have to be significant). However, this seems to be the end of positive news.
(...)Click here to continue reading the original ETFDailyNews.com article: Gold & Silver: Strong Rally's Implications [iShares Silver Trust (ETF), SPDR Gold Trust (ETF)]
You are viewing an abbreviated republication of ETF Daily News content. You can find full ETF Daily News articles on (www.etfdailynews.com)
Related posts: